Center 615 welcomed three new companies to campus this month. We played the "Get to Know You" game with a new member from each company. Check out their answers below and be sure to say hello and welcome them to our community!
Julie Lunn, RedRover Company, Suite 122, Main: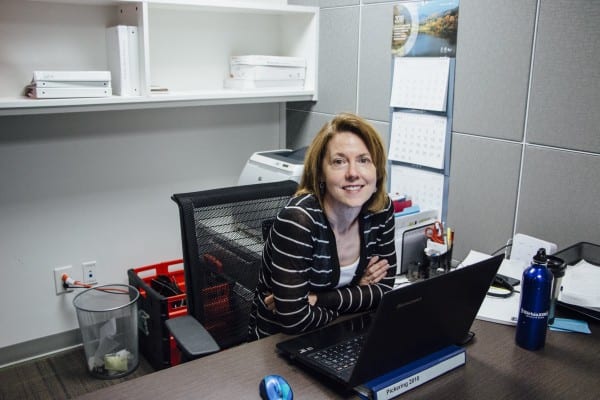 What is RedRover?
RedRover utilizes distinctive deep-dive research and planning techniques before formulating its clients' sales and marketing strategies – a signature process it calls Discovery & Strategic Plan Development.The back story is that Lori and I started the business in Memphis and a year or so later, I moved back to Nashville. I don't have employees here but instead work with a variety of different subcontractors and I still travel to Memphis on a fairly regular basis.
What TV show are you binge-watching?
No binge watching currently but I will catch up on Better Call Saul with a binge at some point.
Hot chicken or BBQ?
Both- on the chicken!
Good beer or fine wine?
I lean toward fine wine but won't turn down a good, non-hoppy beer.
Favorite thing to do in town?
Favorite thing to do in town is probably a good run on a pretty day in Warner Park.
______________________
Kristin Landiss, The Urban Juicer, Suite 119, Main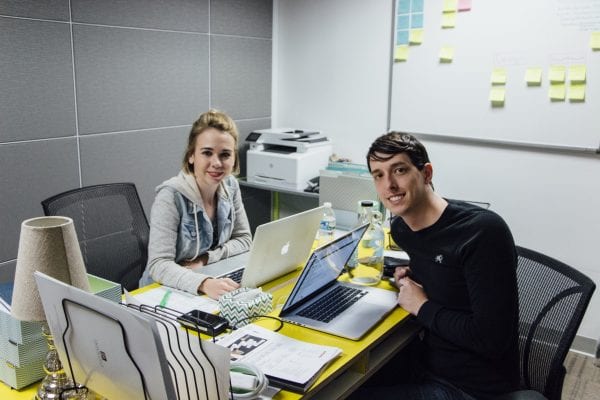 The Urban Juicer is a fresh juice and smoothie bar, whole foods eatery, and cleanse company. At The Urban Juicer, we believe that food can be beautiful inside and out. Food that is good for you can taste good too- all by itself, no fillers or additives. We strive to let the beauty of nature shine by offering healthy food options. We believe that consumers have a right to expect healthy options in the market of fast food. Creating healthy food options creates better communities and is a crucial part of the balance of growth and well-being of our nation. We also provide 1 and 3 day cleanses to reenergize and refocus the body so that you can be up and running in top physical and mental shape!
What TV show are you binge-watching?
House of Cards
Hot chicken or BBQ?
BBQ
Good beer or fine wine?
Fine wine

Favorite thing to do in town?
Swing Dance in the Park
__________________________
Joe Schrank, McMillen Jacobs Associate, Suite 204, Loft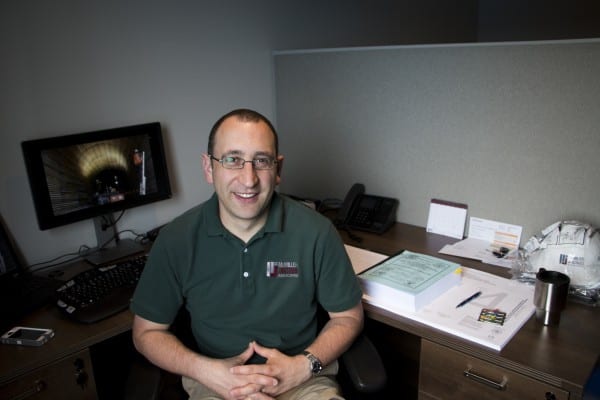 What is McMillen Jacobs Associates?
We are primarily underground engineers. We specialize in the design and construction management of underground structures, such as tunnels, shafts and pipelines, for both new and rehabilitation projects.
What TV show are you binge-watching?
The Goldbergs, Broad City, Brooklyn Nine Nine
Hot chicken or BBQ?
BBQ
Good beer or fine wine?
Wine (I'm gluten free – have you tried gluten free beer? Rarely described as "good").
Favorite thing to do in town?
Explore! Usually on foot and often with my wife, one-year-old daughter, and dog.