Choose from 8 conference rooms seating up to 14 people in a professional atmosphere. 
Starting at $30/hr (free for Center 615 members!), with LED screens, whiteboards, and on-site staff to answer all your questions. 
Book your meeting room today!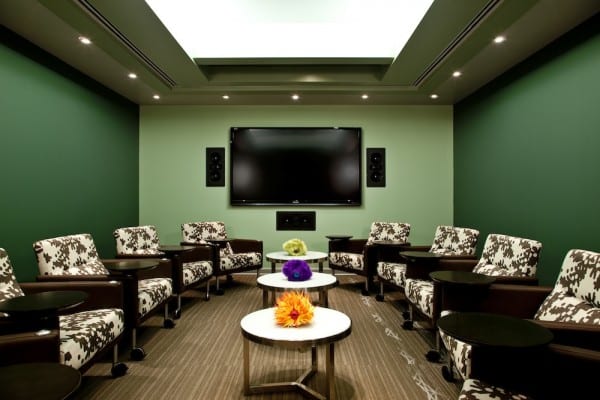 Center 615 Main
Starting at $85/hr, seats 2-14 people
Comfortable tablet arm chairs and an 80-inch LED display with surround sound capability makes Zaphod perfect for film screenings, virtual calls, presentations or training sessions.