Thrive among East Nashville's community of entrepreneurs and businesses! Get to know your neighbors and increase productivity without the commitment of a lease.
Enjoy access to campus amenities and more; schedule a tour and get to work!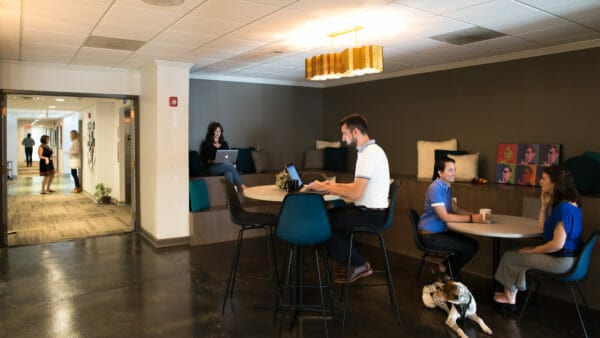 Center 615 Main
Work here, there – anywhere! Find a new place to cowork daily with multiple lounge and desk options to mix things up.
• $300 month-to-month
• 8am-8pm access, 7 days week
• Access to indoor and outdoor common areas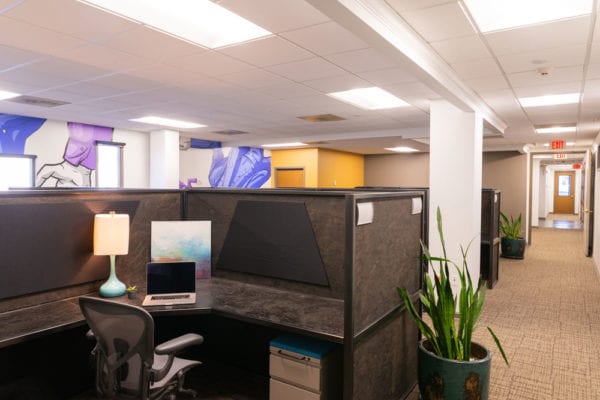 Center 615 Main
Enjoy a productive, partially-private oasis without any long-term commitments with our designated desk options. Take advantage of a wrap-around desk (with partitions) and comfortable rolling chair!
• $500 month-to-month
• 24/7 access, 7 days a week
• 80 SF of your own workspace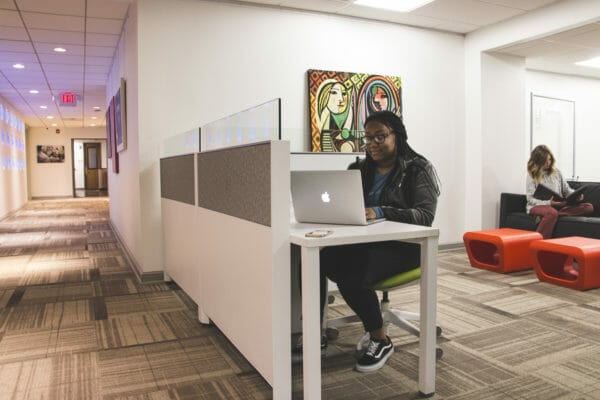 Coworking
No commitment, no pressure. Enjoy our coworking facilities and amenities when it suits you with a day pass – perfect for bursts of productivity between meetings or simply a place to focus away from home.
• $25/day
• 9am-4pm access, M-F
• Access to indoor and outdoor common areas
Find your ideal coworking space with Center 615. Schedule a tour of any of our coworking areas, offices, or meeting rooms today.