Occupying a corner suite adjacent to the main break room at Center 615, Avita Pharmacy may be familiar to those who visit Music City PrEP Clinic but lesser known to those in our coworking community.
For those who don't already know about Avita Pharmacy,
Avita is the national pharmacy services organization that unlocks the full potential of health for individuals with unique health needs. In addition to being a full-service pharmacy, our team has deep expertise in HIV, PrEP, STI, LGBTQ+, and gender-affirming care.
We at Center 615 (metaphorically) sat down with Alexis Townsend, the pharmacy manager at Avita Pharmacy's East Nashville location, to get to know more about working for the rapidly growing full-service pharmacy. Read about Alexis's passion for helping those in need of specific medical care, appreciation for community, and love for the outdoors.
How did Avita hear about Center 615?
We learned about Center 615 through our partnership with the Music City PrEP Clinic. Avita has partnered with the clinic since they launched in 2017. To have more extensive support as an integral part of the clinic's phenomenal growth, Avita decided this year to open an onsite pharmacy. Center 615 has been more than accommodating to our needs as a pharmacy to operate under specific state laws and such. 
Plus, the diverse collection of tenants at Center 615 and the staff events bring us together as one community. The way the Center 615 staff and individual partners interact provides an ever changing and supportive work environment. I love spending time in the warmer months in the Courtyard or on the Roof Deck enjoying nice weather and sometimes taking a much needed break from the chaos of work.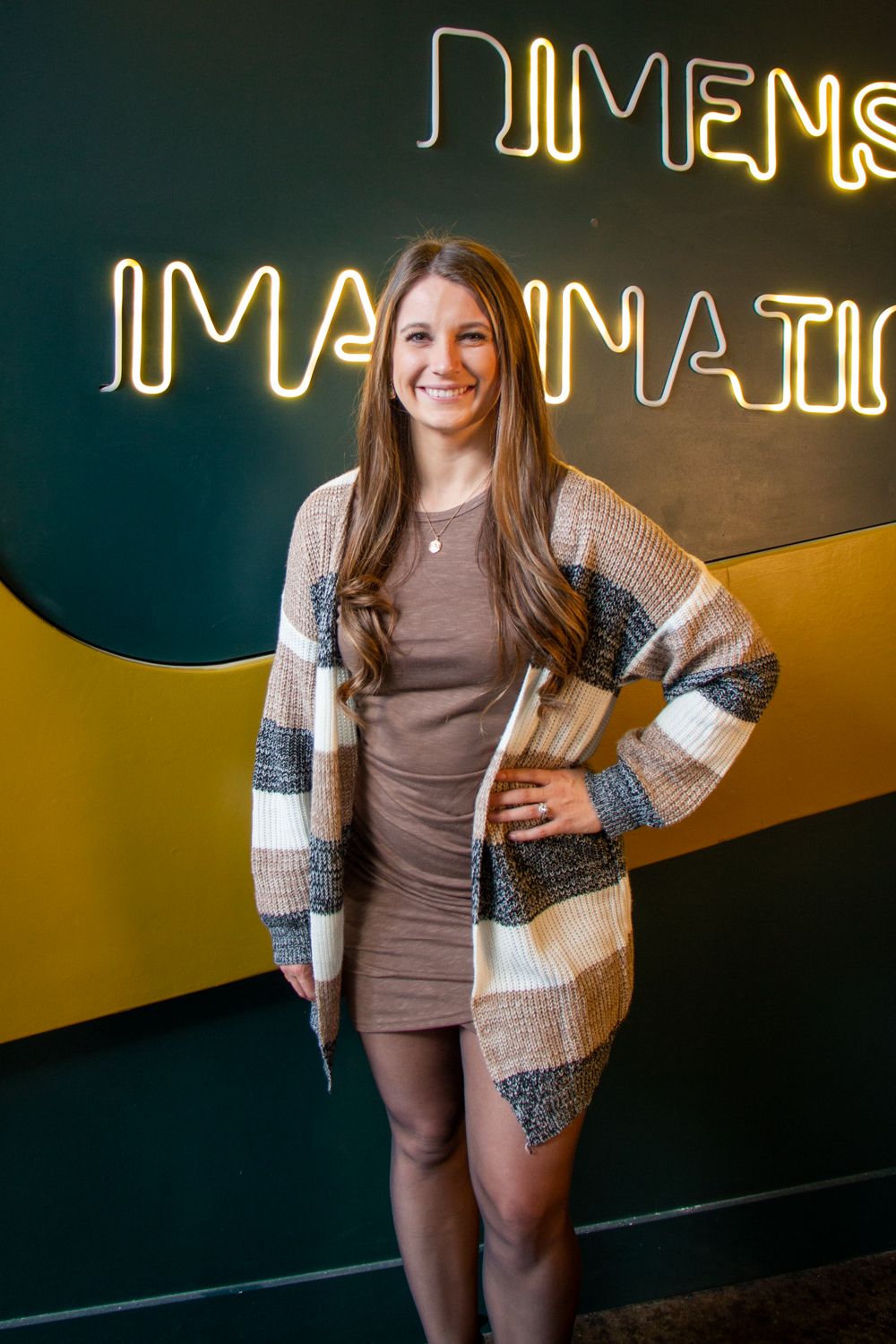 What do you enjoy about working for Avita and why?
The thing I enjoy most about working for Avita is our unique partnerships with entities to provide specialized expertise in HIV, PrEP, HCV and LGBTQ+ care. My passion aligns with Avita and Music City PrEP to change the conversation around sexual health in our community to foster self-respect and healthy, loving relationships.
Avita is the leading national HIV-focused pharmacy services organization and they truly embody their vision and mission to provide individually focused pharmacy services, support, and advocacy for our patients and partners. You don't always find that true passion to unlock the full potential of health with other larger pharmacy corporations, so I appreciate the fact that Avita provides us pharmacy employees with all the tools to truly make a difference in our communities all over the nation.
How have things picked up for Avita?
The onsite Avita here at Center 615 has experienced explosive growth alongside Music City PrEP Clinic over the last few months. The patient roster has more than doubled in 2021 and we are profoundly grateful for our partnership with Music City PrEP and the opportunity to provide quality service to the individuals of our patient demographic. I love receiving feedback from patients, seeing them thoroughly enjoy the experience they have with us and Music City PrEP and leave the building with a smile.
What is your affiliation with Music City PrEP?
Avita Pharmacy has worked as an extension of Music City PrEP Clinic from their beginning in 2017. Alongside the typical pharmacy services, Avita provides finance, marketing, account management, and 340B program support for our partnerships. We also engage in activities to support Music City PrEP and the Nashville community.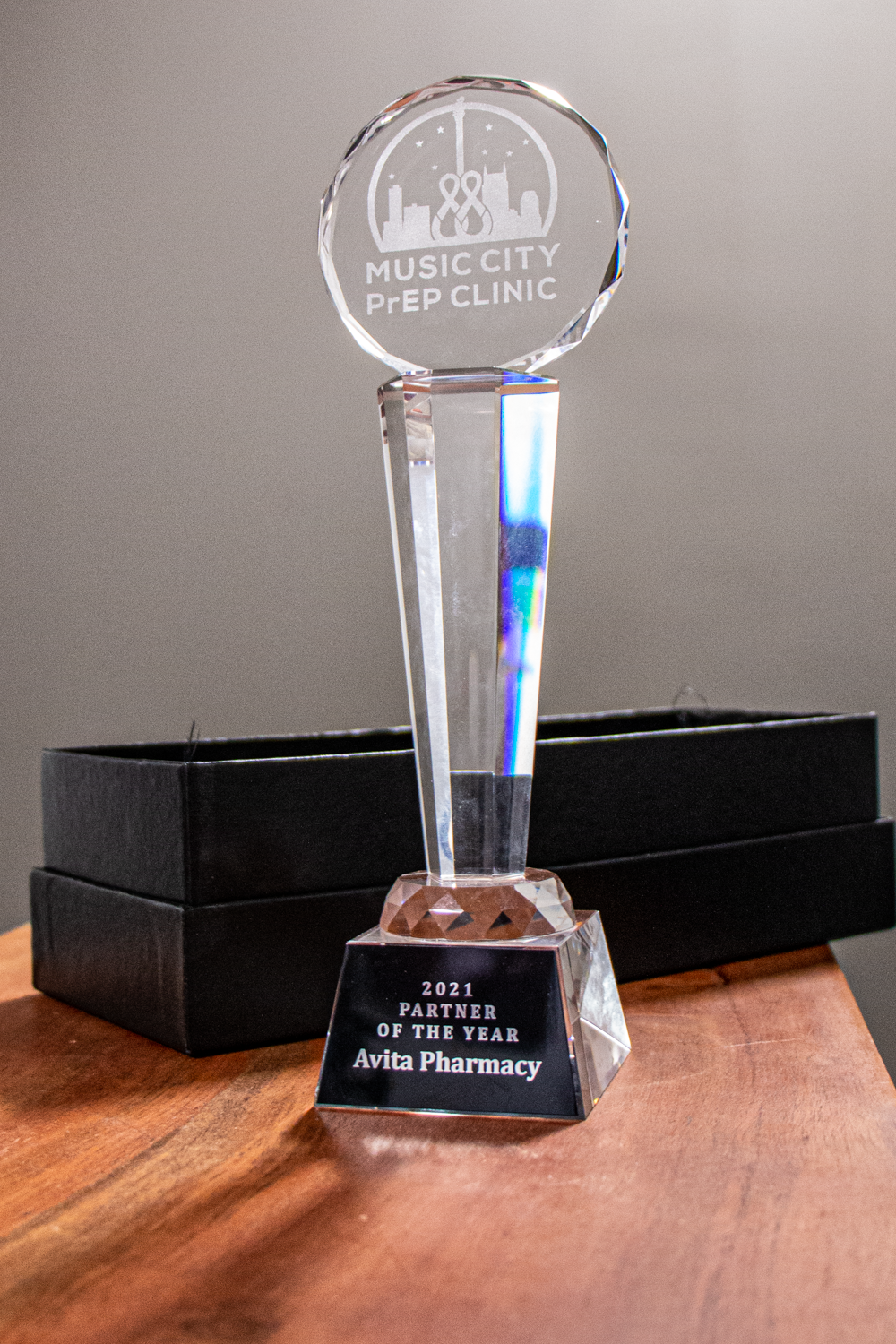 Music City PrEP always invites to both community and private company events. We enjoy going out into the community and aiding Music City PrEP in achieving our mission to get to zero new HIV transmissions in Nashville and Middle Tennessee.
The most memorable event so far is the annual Appreciation Awards held by Music City PrEP, where they honored us with their "Partner of the Year" award for 2021. Alongside of our onsite pharmacy staff, other Avita employees outside of Nashville attended, so it was a special moment to be recognized as an integral part of the clinic's growth in front of those important members of Avita as a company.
Since precision is an important skill to a pharmacist, do you find your workplace skills pop up in your personal life?
Yes! I find myself at home or in other tasks to be extremely detail oriented, and always attracted towards tasks or hobbies that are goal-oriented. I enjoy the feeling of finding a solution to a problem, being proactive and timely with tasks or to-dos, and having a lot of empathy towards others outside of work. I feel as though I have an intuitive mind-set for business and customer service both inside and outside of the pharmacy.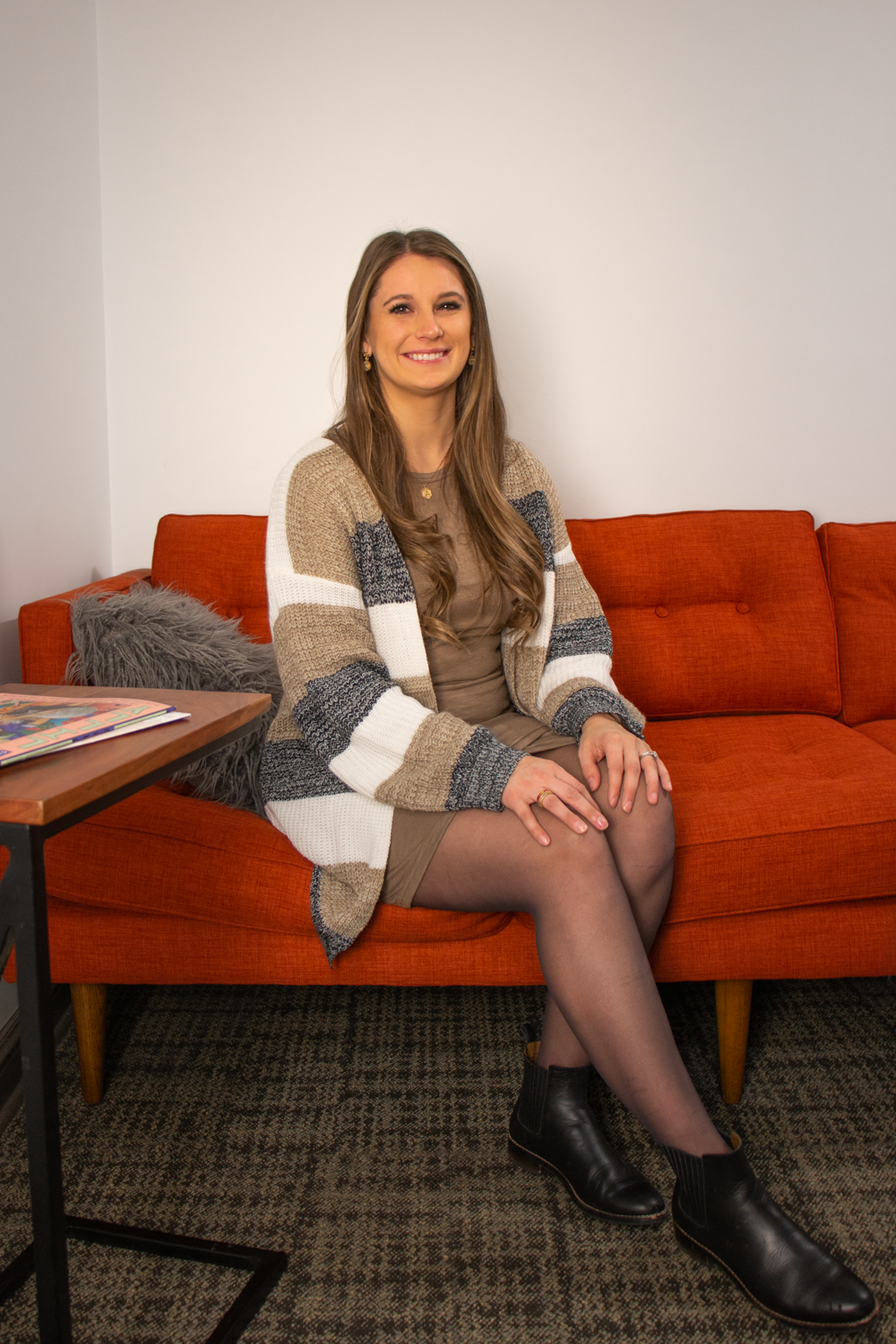 Where are you from, and what was it like living there?
I am from Huntington, West Virginia. Almost Heaven West Virginia is one of the most beautiful, natural sites you will ever experience. From skiing in the winter to world class rafting in the fall, I would recommend a trip to the New River Gorge, the newest US national park, to any self-proclaimed outdoors adventurer. My husband and I also make it a point to return to our alma mater of Marshall University numerous times a year to support the Thundering Herd.
How long have you lived in Nashville, and why did you move here?
Shortly after moving to the Nashville area to be with my now husband, I fell in love with the energy and culture of this city. Having lived here for nearly four years, I couldn't picture life anywhere else. We have more professional opportunities and growth potential here than in West Virginia, with many more activities to do with friends and family who come to visit. Who doesn't love a trip to Nashville?
In what ways have you noticed that Nashville has changed since you've lived here?
Two of the four years living in Nashville, my lifestyle and social participation has been paired with the timing of a pandemic and an era of societal progression. During these two years of growth, the Nashville community has shown to be a community of embrace and advancement. Individuals coming together during times of tribulation after the 2020 tornado and current pandemic have been nothing short of encouraging.
What's your favorite outdoor activity?
My one hundred and ten pound rescue dog Zula loves Centennial dog park so we spend a lot of time there. Once she has had her exercise my husband and I try getting out to Naval Hill or Two Rivers for some disc golf or kayaking Old Hickory in the summer. But being from a small town in West Virginia I never get tired of the view of the Nashville skyline from my back porch!
---
Center 615 would like to thank Alexis Townsend and Avita Pharmacy for allowing us the opportunity to spotlight their growth in Nashville.
Interested in experiencing our community? Book your Center 615 tour today!
Want to read more about our community? Check out our other Member Spotlights.