The importance of recognizing African Americans' historical and monumental contributions to our nation is undebatable.
_
Perhaps less evident is the reason February in particular wears the crown for Black History Month.
_
The annual celebration was established through combined efforts of several spearheaders in politics, education, and civil rights, as well as zealous supporters for the cause.
Carter G. Woodson receives credit for planting the first seed for Black History Month.¹ Writer, historian, and 1912 Harvard doctoral graduate,² Woodson attended the 50th anniversary celebration of the passing of the 13th Amendment, held in Chicago, Illinois—sponsored by the state where President Abraham Lincoln spent a significant part of his life.³ Passed under Lincoln's presidency, the 13th Amendment abolished slavery in the US and set precendent for the Civil Rights Act of 1866.⁴

Inspired by the celebration, "On September 9th, 1915, Woodson met at the Wabash YMCA with Alexander L. Jackson, George Cleveland Hall, William B. Hartgrove, and James E. Stamps" to establish the now-called Association for the Study of African American Life and History (ASALH).¹
Fast-forward to 1926, Woodson and the Association formally declared via press release the celebration of black history to be the 2nd week in February.¹
_
Why February? Put simply, both Abraham Lincoln and Frederick Douglass's birthdays fall on February 12th and 14th respectively.
_
However, while Frederick Douglass and Abraham Lincoln both achieved great things, the emphasis lies in the communities that celebrated the birthdays. Woodson believed the pre-existing celebrations of their birthdays would boost the success of celebrating black achievements annually. His aim was to "reform [the celebration] from the study of two great men to a broader examination of a great race. Though he admired both men . . . Woodson believed that history was made by the people, not simply or primarily by great men . . . the black community, he believed, should focus on the countless black men and women who had contributed to the advance of human civilization."¹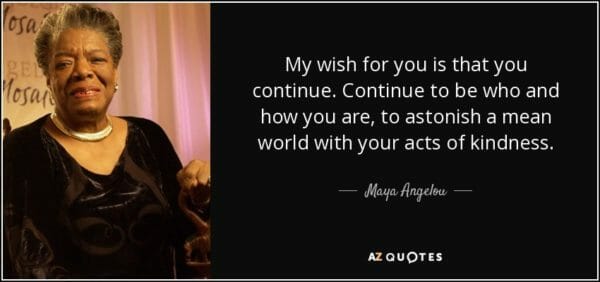 The next 50 years in US history include the Civil Rights Movement, the courageous cultural and social activism of Frederick H. Hammaurabi, Martin Luther King, Jr., Maya Angelou, James Baldwin, W.E.B. DuBois, and Angela Davis—to name a few—and the heroic efforts of the immeasurable number of historically unnamed activists.
In 1976, President Gerald Ford acknowledged the unstoppable movement and officially declared the entire month of February as a celebration for black history, catapulting Woodson's vision to a federal level.
Since Ford, every US President "has designated February as Black History Month and endorsed a specific theme. The Black History Month 2020 theme, 'African Americans and the Vote,' is in honor of the centennial anniversary of the Nineteenth Amendment (1920) granting women's suffrage and the sesquicentennial of the Fifteenth Amendment (1870) giving black men the right to vote."⁵
_
While celebrating black excellence in February is important . . .
_
A line from Maya Angelou's poem "Our Grandmother" states, "Into wickedness, she cried . . . I go forth along, and I stand as ten thousand".⁶ This line inspires many, including Oprah Winfrey, who further comments, "I'm doing that right now… I don't reserve [Black History Month] for one month. I believe that Black history is a part of every day, every life, every year, all the time," echoing Woodson's—and many others'—sentiments.⁷
---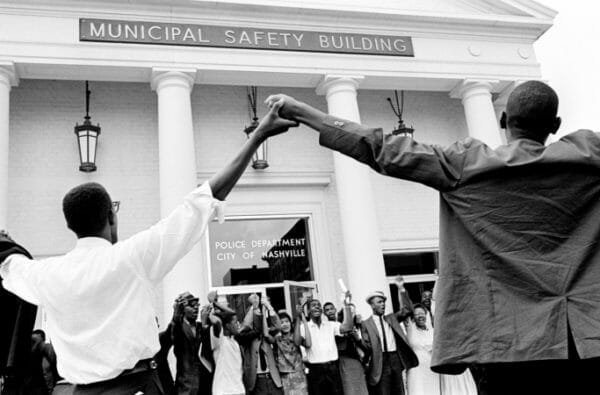 What about black history in Nashville?
_
Center 615 member and DENOR Brands + Public Relations founder, Ashley Northington, sheds light on Black History Month and celebrating black excellence throughout the year in a Q&A session with us.
_
Aside from her work with DENOR, Ashley participates in and collaborates with groups and organizations that span education, entrepreneurship/business, and infrastructure—to provide great workforce opportunities and educational opportunities for communities of color—including:
• The board for Teach For America in Nashville/Chattanooga, ensuring diversity in principles and teachers, and for kids to have an opportunity to succeed
• Working with Tennessee Educators of Color Alliance, to secure teaching as a viable profession for educators of color
• The Council Chair of the Nashville's Minority Business Advisory Council, to make sure that more business owners of color have equitable access to succeed
• Vice Chair of Moving Forward for the Nashville Area Chamber of Commerce, to establish equitable opportunities for people of color to traverse the city, so that they can commute to opportunities to be successful
_
Center 615: What does Black History Month mean to you?
Ashley: For me Black History Month is a way to celebrate and recognize the contributions that African Americans have had in the United States. I think that in this day and age, there is room and opportunity to celebrate those contributions all the time, not just in the month of February.
As a native Nashvillian, I think it's incredibly important to talk about some of the struggles that we've had here in Nashville and see what the path forward has been. Oftentimes, we hear about Rosa Parks, Martin Luther King, Jr., or Marcus Garvey, etc. However, there are other folks here locally that are living history, that I would love to see highlighted and talked about in meaningful ways.
One example is Howard Gentry, the Criminal Court Clerk here in Nashville. He was elected Metro Nashville-Davidson County's first African American vice mayor. His family also has a very storied history in Nashville. His mother, Mrs. Carrie Gentry, just passed; she was incredible, a local civil rights activist, and did a lot for Tennessee State University.

Another local civil rights activist, Rosetta Miller Perry—who is still living, still thriving, still kicking—was the first black newspaper publisher in the state of Tennessee. She is the CEO/Publisher of the Tennessee Tribune to this day.
Marilyn Robinson, who I work with all the time, has been advocating for 35 years to level the playing field for minority businesses, as Executive Director of the Nashville Minority Business Center.
So there are lots of folks who are still alive that have done a lot to contribute to where we are today. There's always an opportunity to talk about black excellence, and that's what Black History Month is all about.
C: Did you recognize Black History Month growing up in school or with your family?
A: Oh, yes! All the time, doused in it. In school, I learned all the things. And my family made sure I learned all the things too. So I was not devoid of any of that.
I had the benefit of going to very, very diverse schools in Nashville. In my earlier years, I went to all black schools, except for first grade, where I was like one of two black kids.
Still, there was this emphasis of Black History Month. But back then, in my elementary school years, it was about Rosa Parks, Carter G. Woodson, Martin Luther King, Jr., and so on.
When I got into Apollo Middle School, we had a very diverse population. We had a really cool opportunity to participate in a multicultural play every year. In the multicultural play everybody—because we had lots of Laotian people, lots of Kurdish people, lots of African Americans—got to celebrate and learn about really cool dances, different foods, and diverse historical figures. It was more about recognizing the people around you that are doing amazing stuff too.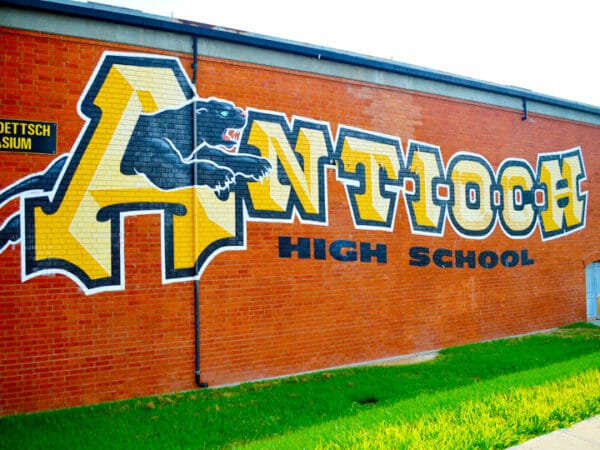 At Antioch High School, we had the African American Studies club, which I was in.
There was not just this focus on Black History Month where we're gonna talk about black people for 28 or 29 days. No, we're going to always talk about those contributions and recognize them.
One instance, in High School, I was Sojourner Truth, and I got to do her "Ain't I A Woman?" speech in front of my whole school, which was pretty terrifying. But I got through it.
I also have the benefit of graduating from Tennessee State University, which is a historically black college.
Nashville is so unique because Nashville is the site of 4 historically black colleges: Tennessee State University, Fisk University, American Baptist College, and Meharry Medical College.
C: How have your experiences learning black history inspired you?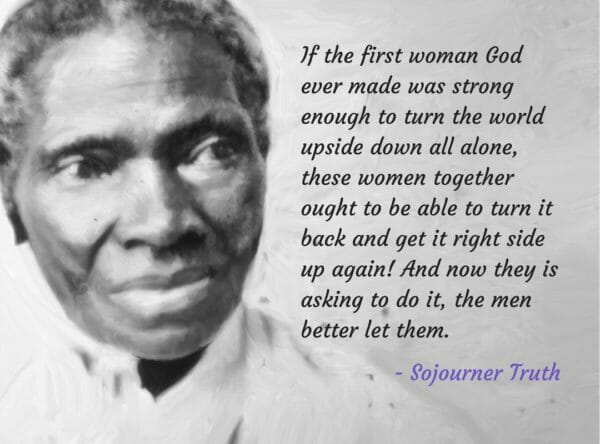 A: Being from East Nashville—like right down the road, that's where I was born—I had a benefit to learn about all these amazing local people. And I know it's through education, it's through family, and because of all these other people who fought so hard to do all these things, that I had those opportunities to be successful. So, it's my personal responsibility and moral obligation to be a part of this.
What is really important, at least for me, is that the type of projects I choose to work on now as a business owner is the way I celebrate and live black history every day.
For example, leading brand development for The National Museum of African American Music, I do that because The NMAAM is all about celebrating African Americans' role in creating what we call the American Soundtrack. They celebrate all these rich music influences in different genres—from country to gospel, blues, and rock—not only to weave the fabric of their lives, but the fabric of the American story. 
All the projects that I am involved in are about "How do we thread the needle between education, workforce, and business and entrepreneurship to make sure that more folks in this community get a chance to be the next Frederick Douglass, Sojourner Truth, Howard Gentry, Marilyn Robinson, or Rosetta Perry?" That's what I focus my whole life on, and I hope I can get closer and closer to doing that.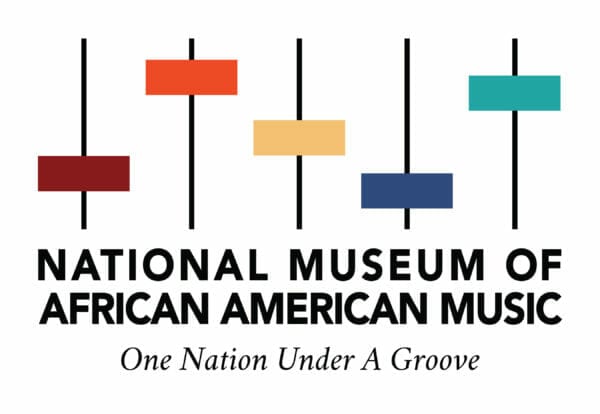 C: Any last thoughts or comments?
A: Black History Month is so incredibly important because there are so many stories that we don't know about, due to someone who has taken it and erased their history or involvement. This time that we have is an opportunity to reclaim those stories, to reclaim our narrative, and say, "This is how we contributed to reshape this world."
Lastly, it would be remiss to not at least mention other members here who continually trailblaze for success and opportunity for marginalized communities in Nashville and beyond. These include, but are not limited to:
A Door To Hope, PROPEL, and Raphah Institute
To learn more about us and the businesses here, schedule a tour today!
---
Sources: