We are fully open!
We remain open to all businesses and visitors while adhering to and promoting
CDC Guidelines
for sanitation and safety.
Based off our 60,000 sqft layout, we have ample room for everyone to stay 6 ft apart (on a normal day we have 100-150 people on campus). Of course, we leave the decision up to our members whether to continue working from home or from their office.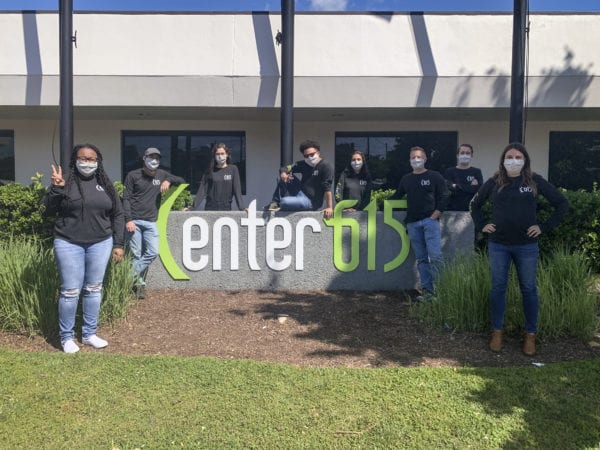 To abide by current health standards:
•
• We encourage social distancing and unvaccinated individuals to wear masks in all indoor common areas.
• Each business reserves the right to require masks for visitors and guests in their office.
• All staff are screened every morning before coming into work.
• Hand sanitizer is provided in common areas and conference rooms.
• Signs posted on doors encourage visitors to wear masks, wash hands frequently, stay home if experiencing cold or flu-like symptoms, and avoid touching your eyes, nose, and mouth.
• Our staff at the front desk will personally check in all guests upon arrival using
Greetly
on our iPad.
•
A note from C615 Owner Christian Paro:
"Remember, we're all in this together and if everyone does their part to stay healthy and respect the facility, we can all enjoy a smooth transition back to work. I'm sure questions will arise. Please feel free to reach out to me, Beth or Brandon. Welcome back!"
The Center 615 Team would also like to thank everyone for their graceful cooperation during this aberrant time. We deeply appreciate each and every one of you, member and guest, for your continued support of local businesses like us.
---
If you're interested in checking out our space for a private office, book a virtual tour with us!
Or reach out to us with any questions you may have about our space and operations.