Colleen Callahan took the leap from corporate employee to freelance interior designer in order to enjoy more autonomy and room for creativity. Today, she often executes projects alongside Center 615 member Shandi Paro of Design 615 on a contract basis. How did Colleen dive into her role as an interior designer, and where does she find inspiration? Let's find out . . .
How did you get into interior decorating and design?
It all began when I was about 12 years old, when my parents granted me creative freedom to do whatever I wanted with the bedroom I shared with my little sister. I was always rearranging and redefining the flow of the space, but then I started experimenting with paint—adding character, depth, and points of interest with color and pattern. It all began as self expression, and my passion blossomed! I knew that creating beautiful spaces was my calling, and I never looked back from that moment on.
What is your favorite part about your interior design work?
My favorite part about being an Interior Designer is how my work will change the way someone feels and functions in their space. Not only does Interior Design elevate the space, but when done right, will also leave a lasting positive impact on someone. Interior Design can reveal the full functionality available to someone that they would otherwise not have seen themselves. I love the realization at the end, when everything jumps from the drawings and the renderings to the real life space in front of the client's eyes for the first time. That moment is quite satisfying and fulfilling.
What would be your dream interior design project?
Easy. A high-end residential client who has an "out of the box" mindset looking for a one-of-a-kind space. I'm talking about hidden rooms and spiral staircases galore! Nothing cookie cutter, all custom. A truly inspiring and one-of-a-kind space!
Do you have any favorite current design trends?
Sculptural and Curved Furniture
Dual Purpose Rooms
Vintage Accents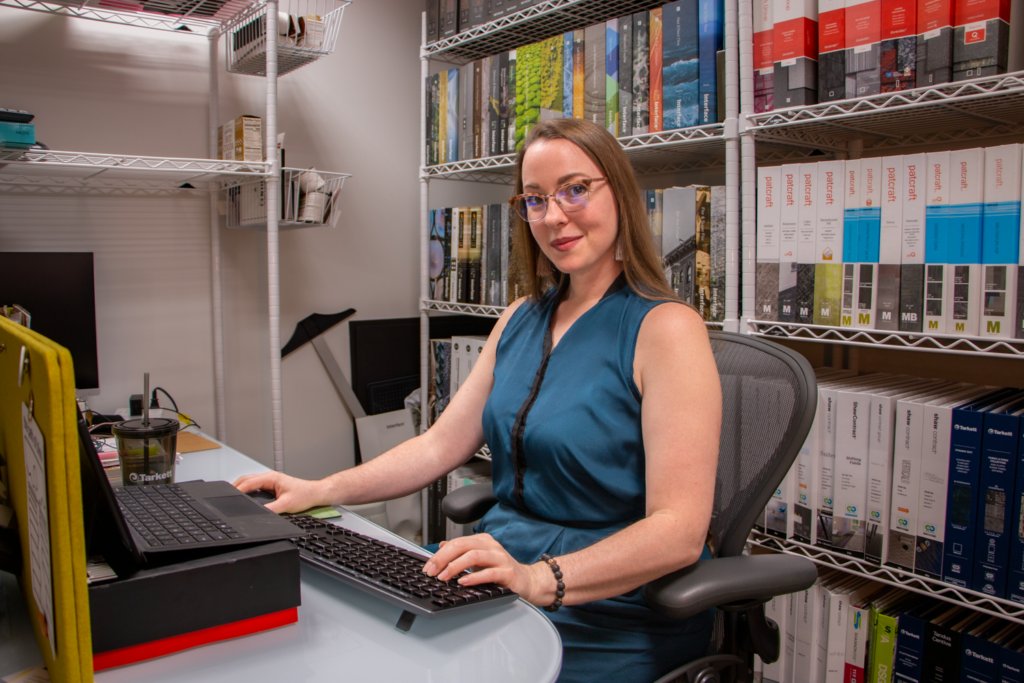 What do you enjoy about working as an interior designer at Center 615?
Center 615 has so many amazing factors that make it special. My favorite part is the people! I love all of the smiling faces and kind hearts. Second has to be the design of the space! Shandi and Christian hit the ball out of the park making Center 615 a truly unique and impactful space. Everywhere you look, you find something new to marvel at and appreciate.
How did you meet Shandi at Design 615?
I met Shandi when I was working for SW Design Group, another Interior Design firm in Germantown. Her friend and former colleague was my then boss, and she would come and utilize the materials library from time to time. This was back in 2016 – 2017 when Design 615 was in its infancy, and I had the pleasure of going on a few job sites with Shandi working with her one on one. It's wild to think that so much time has passed! I consider myself very fortunate to be able to continue working with such a dauntless designer!
What has it been like working with her?
It has been incredibly rewarding! When I look at the designer I am today compared to two years ago, I have evolved into a more adept designer with sharper skills, higher efficiency, and increased confidence in my abilities.
My favorite project with Shandi, thus far, has been The Hub, a community space for youth out in White House, TN. This space was so fun to work on and allowed for a ton of creative freedom! My job on this project was to come up with the design concept that included selecting finishes, lighting, and furniture, along with field verifying the space, and creating all of the drawings and elevations.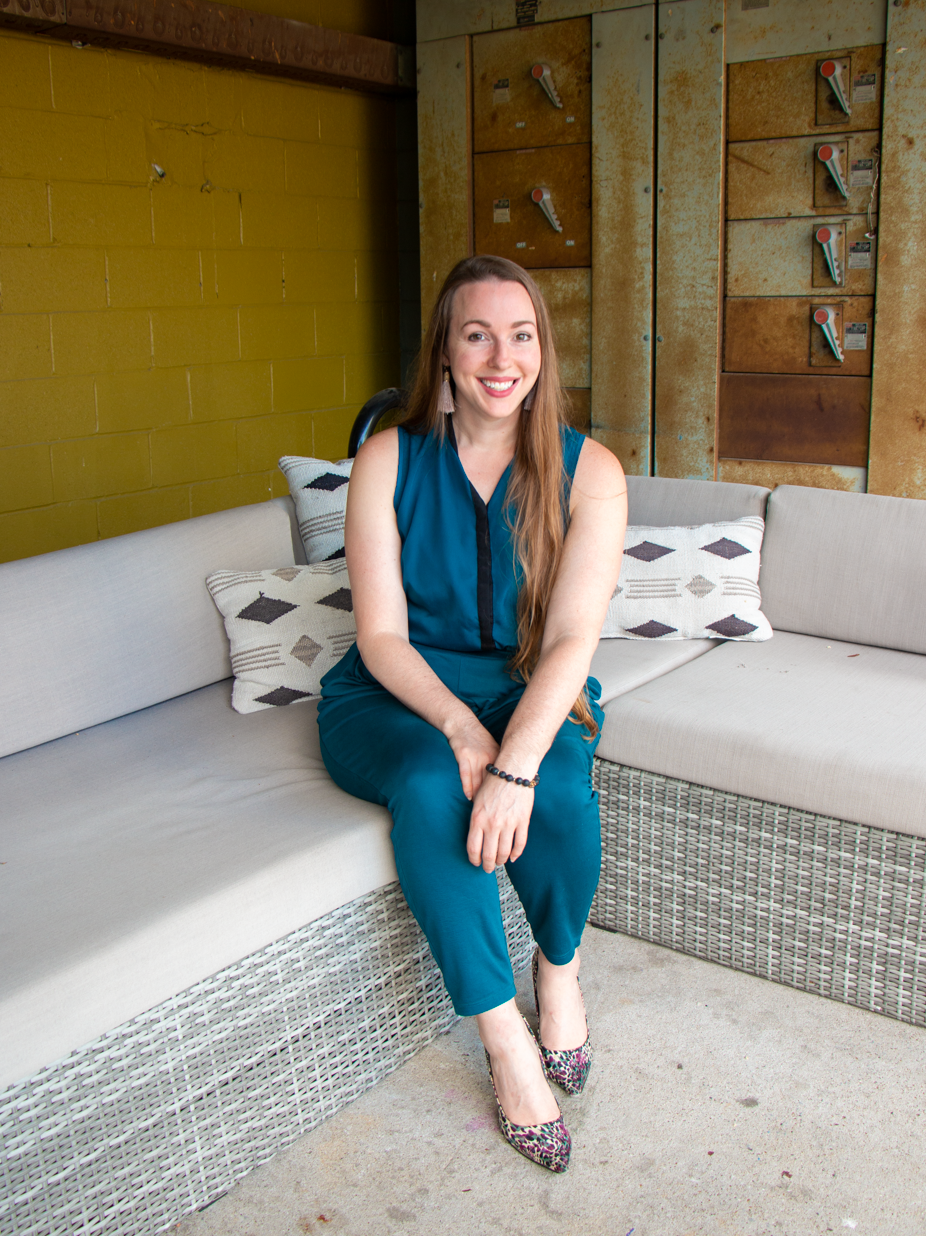 When you feel creatively stuck, where do you look for inspiration?
Whenever I feel creatively stuck that usually means I have been staring at a screen for too long. In which case, I head outside for a walk, a hike, or a swim to give my brain a break and allow myself to recharge and reset.
Where have you visited that deeply inspired you as an interior designer?
London, England deeply inspired me. I always had a dream of going there and seeing Big Ben and the House of Parliament. I might sound a little silly, but it was almost like he was calling to me from the other side of the pond. I made my first visit when I was studying abroad during my senior year in college. When I saw him for the first time my eyes immediately swelled with tears of joy. I felt like I was home, and I soaked up every second of those three months abroad exploring the city and studying the architecture that surrounded me—buildings dating back to the 1800s that neighbored modern buildings. I was amazed and couldn't get enough. The juxtaposition fueled my passion even further to discover what architects and designers hundreds of years before me were able to accomplish, as well as the creative potential I have today.
What types of natural areas inspire you most?
Nature provides so much inspiration. I love spending time in the woods or by any body of water. A lot of details we find in nature pull together a design and make it feel complete, like texture, depth, color, layers, and beauty.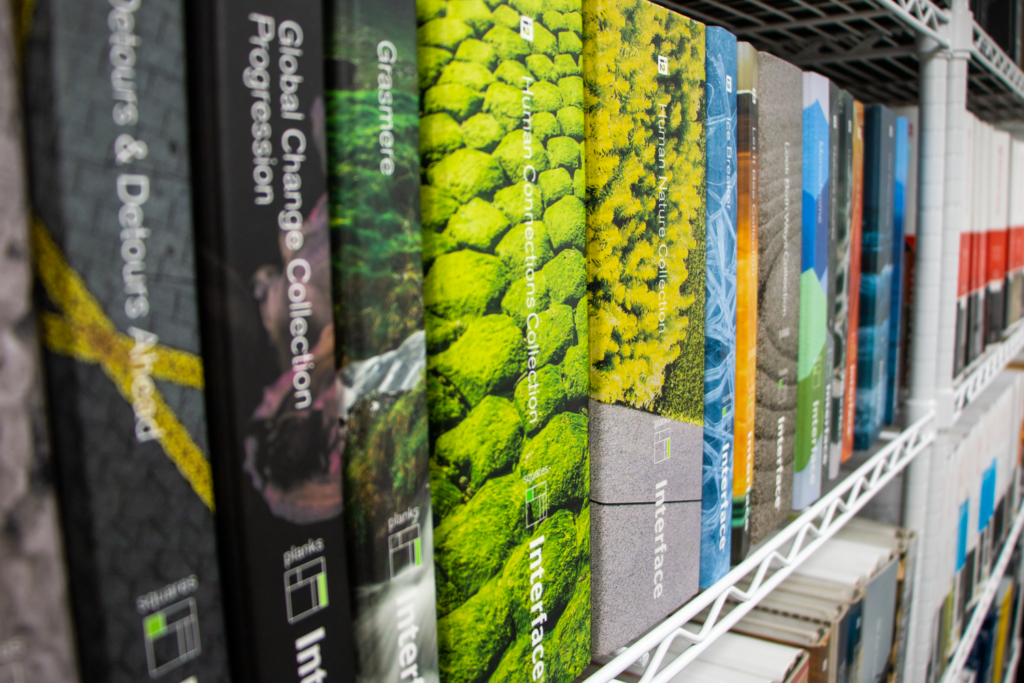 Why did you decide to move from Michigan to Nashville?
This was a leap of faith! My two best friends and I had always dreamed about living together one day. One of those friends was already living in Nashville, and when I came to visit him I was blown away by all Nashville had to offer. I was drawn towards the opportunity to be a part of a growing city. It made sense for a young designer chasing a dream. It did not take long before my two friends and I found a house in East Nashville and signed a lease. Before I knew it, I was packing my car and moving down from Michigan. I can say that nearly seven years later, I am so grateful I took the leap and landed where I am today in this incredible city and in life.
What do you enjoy most about being a freelance interior designer?
I love setting my schedule and doing something different each day! I tried out the 9-5 corporate job, and I can say with 100% certainty that it is not for me. I also enjoy working with a wide variety of professionals and building new and exciting relationships!
What's been your favorite project you've designed so far?
It's difficult to pick a favorite, because I pour so much time, energy, and intention into each one. But If I had to pick a current favorite, it would be a high-end condo in Florida, where I was given creative freedom to design something truly beautiful and timeless. I am thrilled with how it came together!
Have you always considered yourself a creative person?
Absolutely. It was instilled in my siblings and me when we were very young. If we weren't playing outside, we were seated at the dining table with a random homemade craft in front of us, courtesy of our mom. And when I wasn't doing either of those, I was flipping through cookbooks and developing my baking skills. Looking back, I was always creating in one way or another.
What is your earliest memory of wanting to be an interior designer?
It was right around the time my older sister went to college and I upgraded from my shared bedroom with my little sister to my own. I finally had a space to myself, and I didn't waste any time making it something that reflected my personality. I remember my mom had a book about wall treatments that I loved to flip through and study. As soon as I moved in, I went to town. I space planned my furniture, painted my walls with a duo sponge technique, sewed curtains, and added artwork. Once my room was complete, all I wanted to do was continue designing all of the other rooms in my parent's house, and they let me! I was pretty much hooked after that.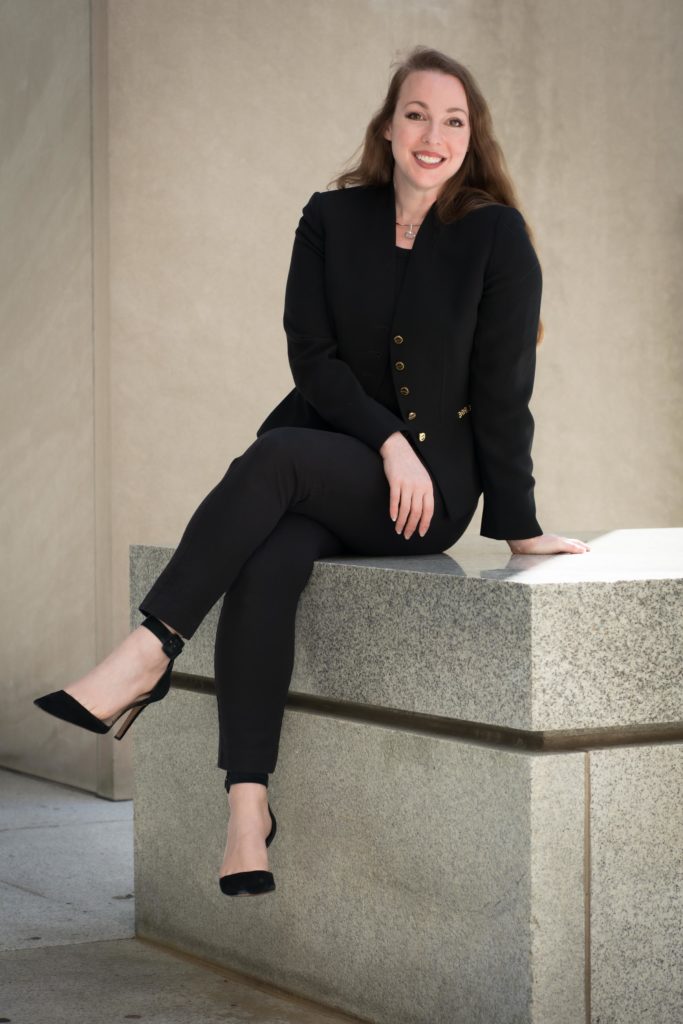 If you could invent a new color, how would you describe it?
What a fun concept! I tend to lean towards jewel tones, and I love the ocean. I imagine it would be a rich, deep color that you would see in the deep blue ocean waters.
What does your LinkedIn profile not show?
My favorite food group is ice cream.
---
Center 615 would like to thank Colleen Callahan for allowing us the opportunity to spotlight her for our blog!
Are you a freelance designer looking for a professional space to work? Schedule your Center 615 tour today and see what's possible with us!