As one of three dazzling Co-Founders at Elevate Consulting, Amy Merritt Campbell has been a member at Center 615 since 2019. Elevate Consulting helps non-profits and service organizations fine-tune their structure and convey their value to funders. Amy had her hands in the non-profit world prior to starting Elevate Consulting and loved it. However, instead of choosing one nonprofit or one avenue of social impact to focus on, she—alongside Jessica Gibbons-Benton and Hannah Wohltjen—created a way to assist several avenues of social impact to succeed through Elevate.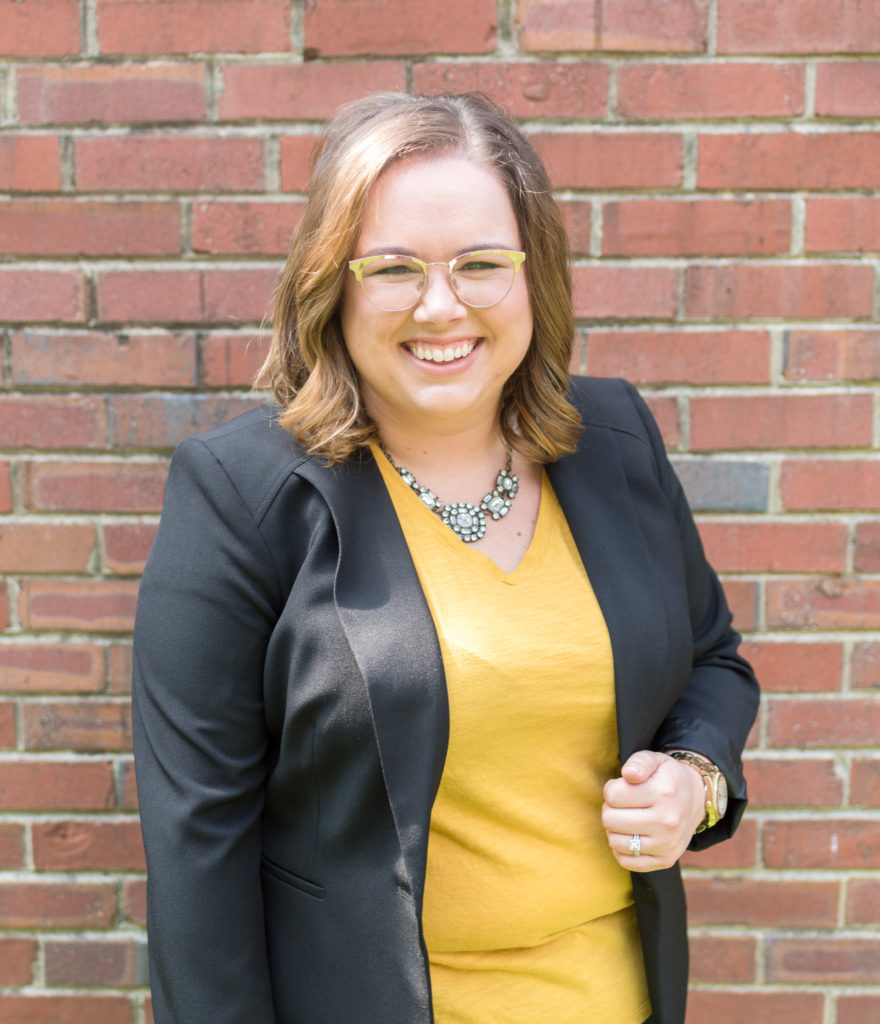 What drove you to be passionate about social action and civil rights, especially in the nonprofit world?
I think if you asked all the different Elevate employees, we'd all have a different answer to this. Personally, I really decided that I wanted to be in this space after observing how inequality impacts people in different ways—from areas of extreme poverty, where I grew up in rural East Tennessee, to the legacy of racism in Mississippi, where my husband went to law school. Once I realized I wanted to work in this space, I knew that my skills were best suited to supporting organizations that seek to address these injustices.
What is an example of a "dream client"?
Elevate's number one goal is to support mission-driven organizations in learning and improving their services, systems, and structures. So, for us, a dream client is one that is willing to invest the time, effort, and energy into really exploring if what they're doing is working and how they can make it better. If they're just trying to check a box, we're probably not the best fit.
Can you give an example of an evaluation strategy and what types of data you might collect for clients?
Nonprofits are required to collect and report all kinds of data to their funders. For example, how many people they serve and their demographics, etc. We strive to support organizations to both report who they serve and what they do and to move beyond that to answer deeper questions. Questions like, "What kind of impact are we having?", "What change are we creating in the world?", "Is this the change we want to see?", and "How do we do what we do better?"
Depending on the organization, this evaluation might be looking at how many of their clients achieved their educational goals, how many obtained permanent employment or housing, or whether or not their advocacy efforts led to policy change. Being able to understand and articulate the impact they're having gives them the reassurance that they're doing what they set out to do, they know how to pivot if needed, and they're able to communicate that to stakeholders who support their work.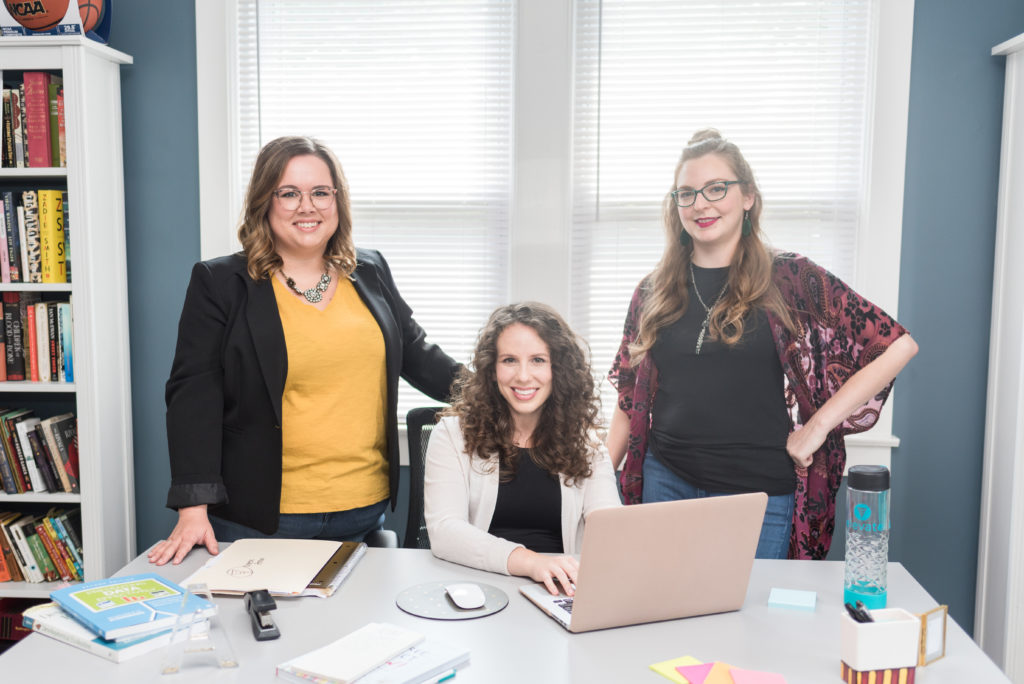 If you could change one thing about Nashville's public education system at the snap of a finger, what would you choose to change?
I think we have to start seeing the success of our schools as a community issue. Lots of times, I hear (mostly white, affluent) people speak about Metro Nashville Public Schools in a way that makes it someone else's problem. Oftentimes, this is true—so many families opt out of the public school system rather than investing their resources into improving it.
There are so many excellent efforts to support MNPS, but I'd love to see even more families, employers, and organizations committed to making MNPS a "best-in-the-nation" school system—one that provides a top-notch educational experience for all its students and meets students and families where they are.
What did you teach when you were an adjunct professor at Vanderbilt? What was that like?
So I've taught two different classes at Vanderbilt. One was the undergraduate capstone course for the Human and Organizational Development program. In that course, we taught seniors how to analyze their internship organization's culture and needs; based on that they developed a project for their senior capstone. I've also taught the strategy portion of the Masters-level Nonprofit Management course.
I love teaching—I really enjoy engaging in conversations with students and watching them grapple with concepts, so those experiences were really rewarding.
What was your experience like being on maternity leave? How did your team help out?
My team was amazing. We have been lucky to be super busy this summer and fall, and my team stepped up to cover my projects and make sure all the plates kept spinning while I was out. We made the decision when we started Elevate to offer paid maternity leave, so that was a huge help in ensuring I could take the time I needed to recover and spend time with my sweet girl!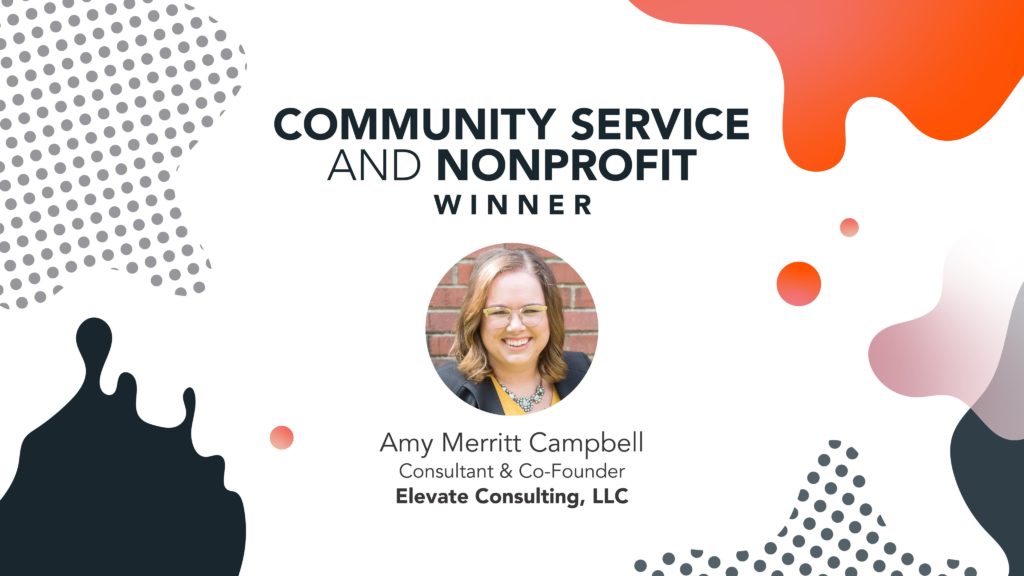 Where were you when you found out you won the NELA 2020 award in Community Service & Nonprofit?
Ha! So, the award ceremony was actually on my scheduled induction date, but I was actually induced two weeks earlier. My business partner Jessica went in my place, and when she texted and told me that I'd won, I think I was sitting on my couch, in sweatpants, nursing my two-week-old!
Since winning the award, I've noticed that folks are hearing about Elevate for the first time and are interested in learning more about what we do and how we do it.
Can you tell us about your experience working for Hands On Nashville?
I was a site coordinator for Hands On Nashville Day for several years. HON Day was focused on improvement projects for MNPS schools. I supported projects at Goodlettsville Elementary and Pearl Cohn High. Hands On Nashville is a great resource in our community for anyone looking to get involved in volunteer work, and I highly recommend checking them out if you're looking for ways to give back!
What's your favorite thing about Center 615?
My favorite thing about Center 615 is the community vibe. From the staff to other community members, folks are always willing to have a quick conversation over the coffee machine or in the break room. That was especially nice during the pandemic when so many of us were working from home most of the time. Coming in and seeing a few people at the office really helped me not feel as isolated!  
What is one thing you enjoyed most about each of the three offices you've been in?
Our current suite is awesome because we have a big window that overlooks the Rooftop Deck! It's so nice to get lots of sunshine and have easy access to one of the best spots on campus. When we were downstairs, we had great access to the break room. And we loved the quiet and homey feel of the Bricks building!
What are you reading at the moment?
I just finished The Midnight Library by Matt Haig and loved it! I'm about to start Holding Change by adrienne maree brown, and I'm on the lookout for something to get me in the Halloween spirit—recommendations welcome!
This article has been lightly edited for clarity.
---
Center 615 would like to thank Amy Merritt Campbell and Elevate Consulting for allowing us the opportunity to spotlight them!
Interested in learning more about our campus community? Schedule your tour today!