What do Darth Vader, music classes, and childhood behavioral research have in common? More than you might think. Just ask Jess Lawson-Adams at EMT! We at Center 615 had the pleasure of asking Jess about her professional journey and her passions. If you're interested in early education, research, or Star Wars, you're gonna love this member spotlight. Keep scrolling to learn about Jess at EMT!
What about EMT drew you to want to work for the company?
First and foremost, the people! Tori and Lacey are an amazing team to work for and with. I have learned so much from them. First, I did contract work for EMT on the side while I was a stay-at-home mom. After several months as a contract researcher, they hired me to a full-time position as a Senior Research Associate. I had been a stay-at-home mom for 2 years, and EMT was beyond supportive during that transition.
Another reason I was drawn to EMT was their work in education and behavioral health. As a former educator with a passion for helping children and students, it is exciting to be a part of a team that is leading important and impactful research for youth across the state.
What specifically do you do at EMT?
Right now, I help run two major research projects in Tennessee. One project focuses on the effectiveness of education and prevention programs for youth. The other project bridges together schools and community mental health providers to support students. As the company continues to grow, we hope to bring on more early childhood education projects, too!
How did you become interested in childhood behavioral research and evaluation?
My transition into behavioral health research and evaluation is a winding road. I actually started off as an elementary music teacher. During that time, I wanted to become more familiar with quantitative research and program evaluation, particularly in early childhood settings. Once I began pursuing my PhD, I knew that I wanted to be a part of a team that used research to drive change for children and youth.
What is it that you love most about conducting research?
Analyzing data! I love learning code for statistical programs and new ways to analyze and interpret data. It is a fun challenge.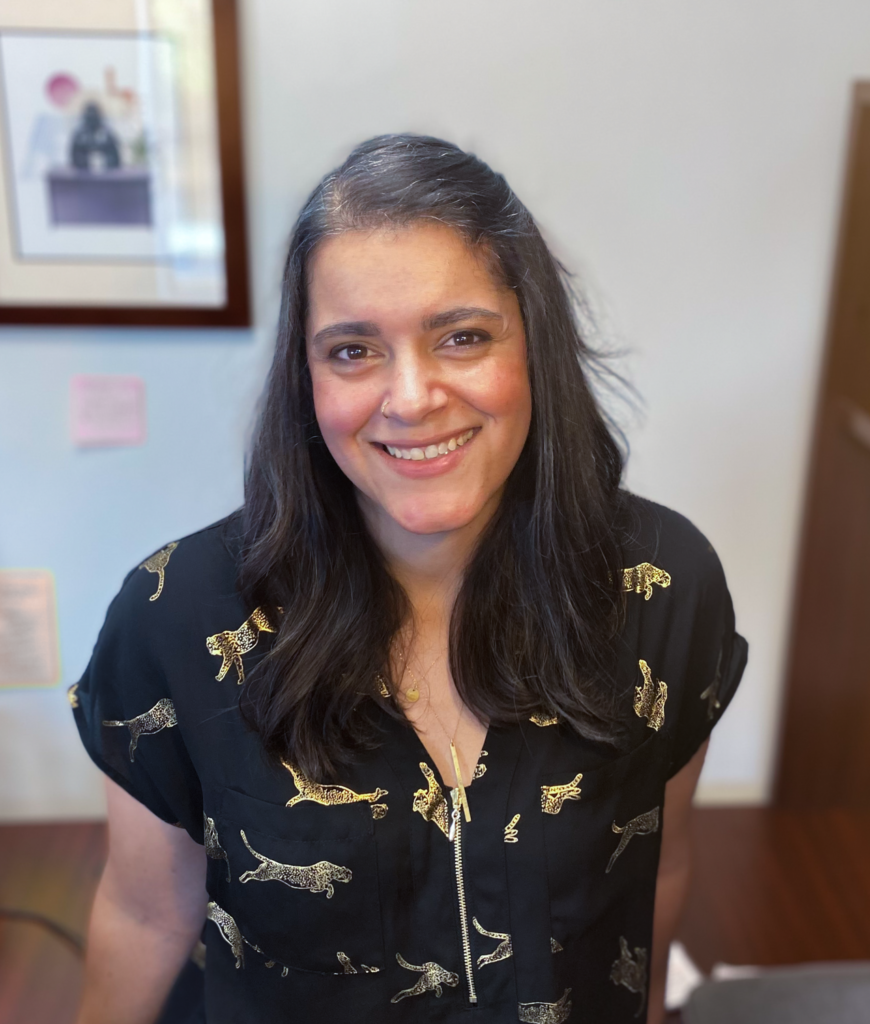 Earning a PhD takes a lot of dedication, what made you decide to pursue your doctorate degree?
The school where I was teaching music pulled students out of music and art classes for remedial reading, and I wanted to show that arts-based subjects support reading on their own. However, when I went to look for studies, I couldn't find any research to back up my claim. I then became determined to learn statistics and research design to conduct high-quality intervention work on music and learning. Little did I know how much I would love the research-end of the things.
How did you conduct that research?
My PhD was the bridge that connected my elementary music teaching experience to education research. I was in music classrooms and general preschool classrooms all the time! It was rewarding and such a blast. I did conduct some observational work, but a majority of my projects were intervention studies. Because of that, I worked closely with administrative staff and teachers, and sometimes even led classes as the "teacher" or interventionist!
What has been your favorite research project so far?
My favorite project has been a project called TN Together. That was the first project I worked on at EMT, and I learned so much about how EMT and the Tennessee Department of Mental Health and Substance Abuse Services are doing to help bring awareness to youth substance use and mental health. I don't think most Tennesseans realize how much is going on behind the scenes to help our communities!
What do you believe is the most beneficial reason to conduct research?
Research can drive change. To back up the claim that active play and music should be a core part of education, I was fortunate to lead several studies on play, music and literacy learning. Those studies have helped provide schools, teachers, district leaders, and others with evidence that these are effective ways to support student learning.
EMT is helping drive change in Tennessee (and actually, California too), especially when it comes to substance use and mental health awareness. The research projects we are involved in provide funding and resources to address problems facing the community and help better support children, youth, and adults across the state. Every time we share data, stakeholders in the community are learning more and striving to improve services.
What is your ideal school/educational environment for your own kids and why?
A place that prioritizes play and incorporates many opportunities for child talk. These components create language-rich environments that can help children learn.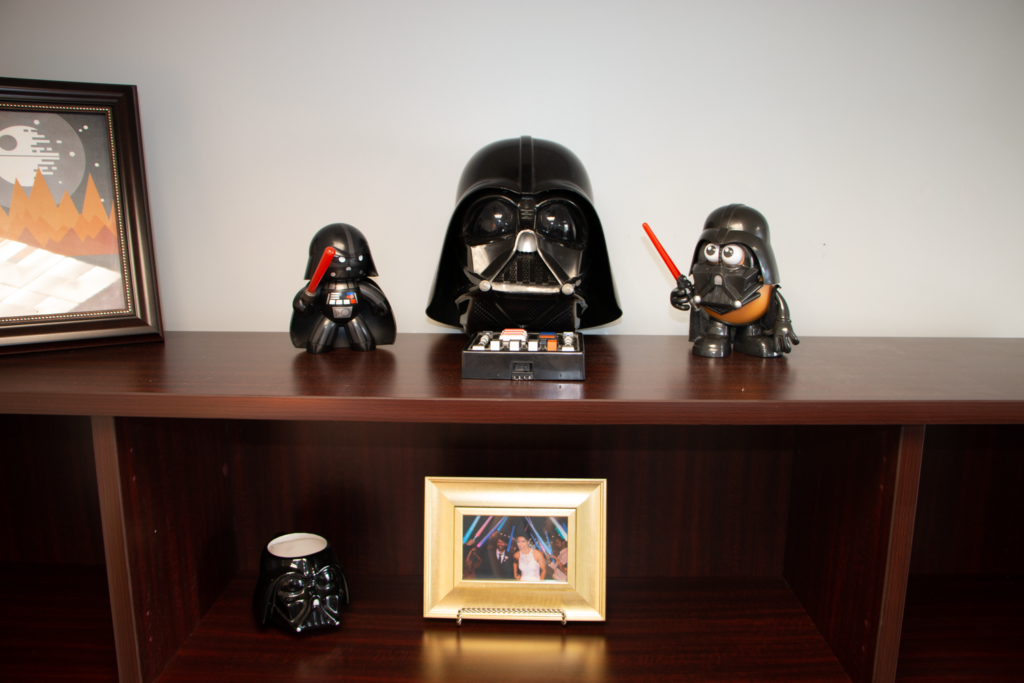 If you could change anything about standard early education at the snap of a finger, what would you change and why?
The structure of schooling. Children learn through active play. We need to let them be children and engage in imaginative play, music, dance, art, etc. It is in those moments that teachers can find meaningful, authentic ways to teach concepts. Children should not be sitting at a table, doing worksheets and listening to mini-lectures!
If someone gave you two weeks off of work and $20,000 cash, what would you do and why?
Star Wars: Galactic Starcruiser. Not sure if $20,000 would be enough though. If you see the office, you will start to understand. I love Star Wars. Like, a lot. In fact, when Lacey was trying to get me to work at EMT, she made sure Autumn gave me a tour of the main Center 615 coworking building so I would see all the Star Wars stuff. Pretty sure Lacey thought that would win me over…and I am not saying she was wrong.
My classy Star Wars art collection keeps growing as I set up the office. It all has a heavy emphasis on all-things-Darth Vader. My favorite piece is a Darth Vader mask that was gifted to me by twin brothers that were in my music class. They were in 1st or 2nd grade at the time and told me they thought I needed it for my Darth Vader collection. The boys are much older now, but I have held onto the mask the entire time! Most of my Darth Vader pieces are from former students.
How long have you been in Nashville, and why did you decide to live here?
I moved here in 2015 for my PhD program at Vanderbilt. The next year, I ended up meeting my husband, who is a rare Nashville-native, and we have been here ever since.

---
Center 615 would like to thank Jess Lawson-Adams at EMT for allowing us to spotlight her for our blog.
If you're also a Star Wars fanatic and would like to see our stellar Nashville coworking space decked in Star Wars art, schedule your tour today!