Center 615 members Jason and Amanda Mazzo are media mavens, creating everything from videos to graphics, snappy copy to social media strategy. Entrepreneurial at heart, they are another business that has upgraded their private office in 2020!
Read a smidge of their story below . .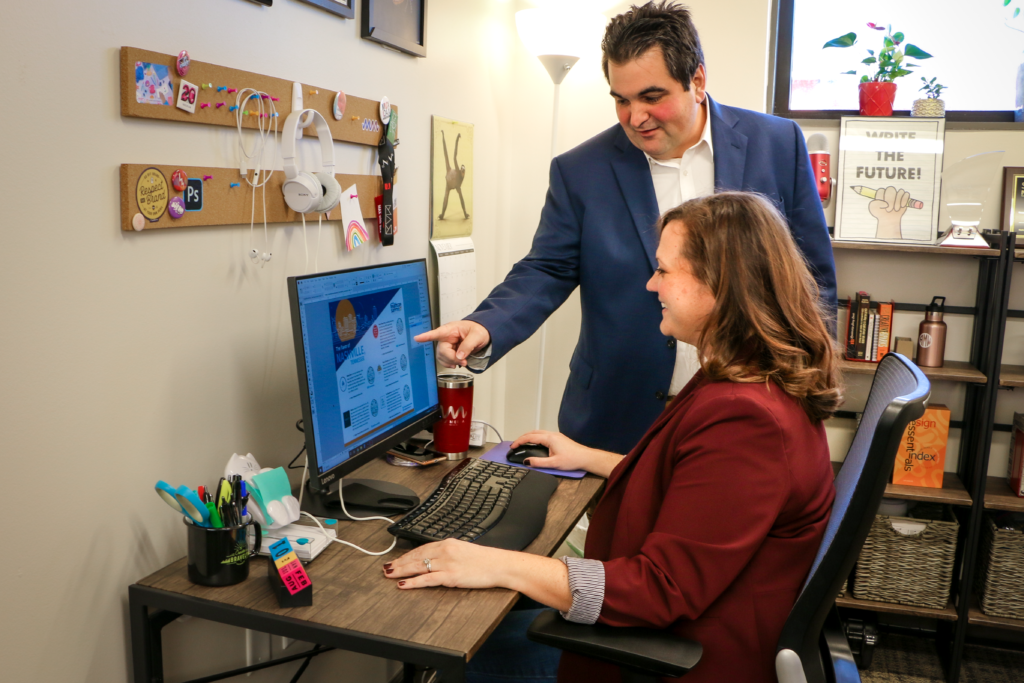 What around our campus inspires you most creatively?
Amanda: We volunteer with the CreativeMornings event team each month and that's actually how we first learned of Center 615! The same courtyard where we used to have in-person CM events is still one of our favorite member perks. As an artist, I'm inspired by color, so naturally I love all the artwork, too! Mazzo Media is a longtime supporter of Poverty & the Arts, so getting to see work in the halls by POVA artists is especially fun for us.
Jason: For me, coffee = life, and hitting up that Bongo Java each day gets me going where I need to be creatively. I also like the themed conference rooms! Whether it's a visual brainstorming session in Deep Thought or creative proofing or training in Vogon, these fit the individual needs for clients and can help to set the overall tone of meetings.
What are some tips to navigate work and personal relationships?
(Jason & Amanda are married business partners)
BOUNDARIES! When Jason came on with Mazzo Media full-time in 2014, that was a place we wanted to be really intentional. Before we became C615 members, we worked out of our 2-story home. The idea was at the end of the day, we leave work upstairs and life happens downstairs. It's the same concept now, but the boundary is more defined.
When Amanda speaks to college students about entrepreneurship, work/life balance is one of the questions she hears the most (and now even more so since most of our colleagues are working from home). Boundaries can be different for everyone (e.g., we don't work weekends), but once you draw them they really help to structure your work week.
How did your podcast, Starting With A Song, get…started?
Amanda: Last September, I had just attended the 3-day STORY conference. The event theme of liminal space was at the forefront of my mind when my mom was diagnosed with breast cancer later that month. I found myself exactly there – in that moment between the 'no longer' and the 'not yet.' At the same time, I was reading the Looking for Lovely study by Nashville author, Annie F. Downs. In it, she outlines stories of two women facing the unknown, but instead of being paralyzed by fear, they sang songs. This felt significant and made me wonder how others "sing" through their circumstances. Additionally, my undergrad degree from Belmont University is in Commercial Music, so I love nerding out over the soundtracks to people's lives. 
The podcast is a mix of both! Whether the conversations turn serious or carry light-hearted humor, the common thread is that everything really does start with a song.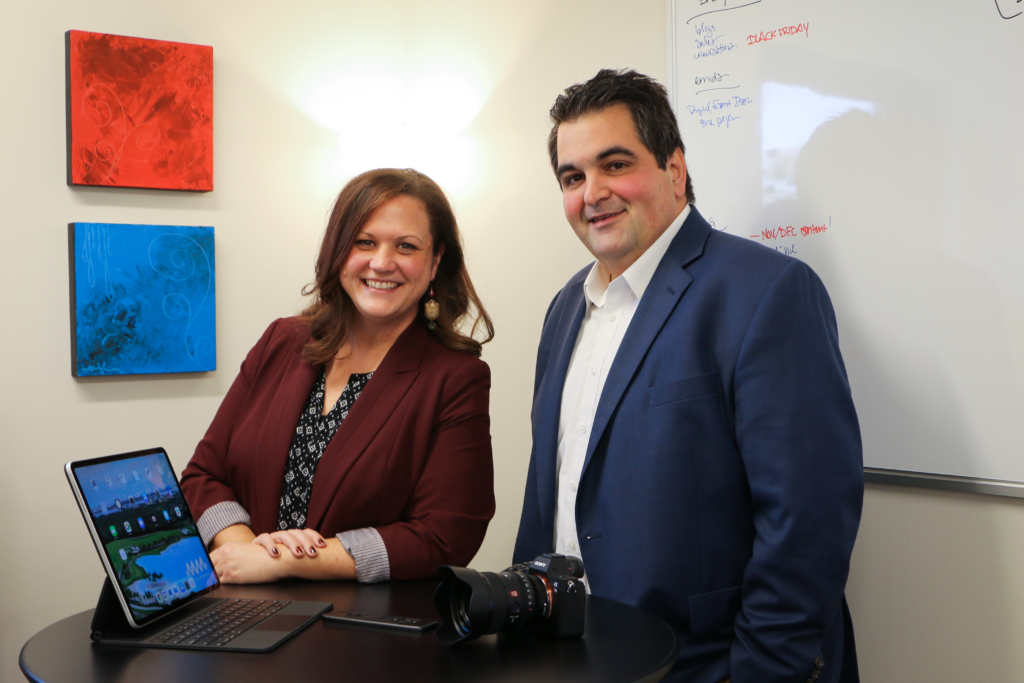 Amanda, when and how did you begin sketchnoting??
True story: When I was in middle school, I got in trouble for doodling in class. The teacher assumed I wasn't paying attention, but it's actually how I retain information. Of course, the term 'sketchnote' or 'graphic recording' wasn't really on my radar in the mid-90s.
Fast forward to 2018 when we began working with the Nelson Andrews Leadership Center. Jason was brought in to film a video recap of the Rockstar Scribe workshop with renowned artist, educator, and graphic facilitator, Peter Durand. I tagged along as his Production Assistant, but ended up participating in the workshop. I was hooked! Sketchnotes are a game changer for visual learners.
Jason, what is the coolest place you've traveled to for freelance video production?
Amanda always tells me that I have a knack for landing the most random projects, so this is actually hard to answer. One that sticks out is when I was working with a 1.2 million sq.ft. outdoor lifestyle center in Las Vegas a couple of years ago. Mazzo Media was brought in and given creative reign for how to market the center and I was tasked with producing a series of videos for its 200 stores and 25 restaurants located on The Strip.
Restaurant shoots are a lot of fun. People always ask me what happens to the food once I'm done shooting it. It's me. I'm what happens to the food once I'm done shooting it.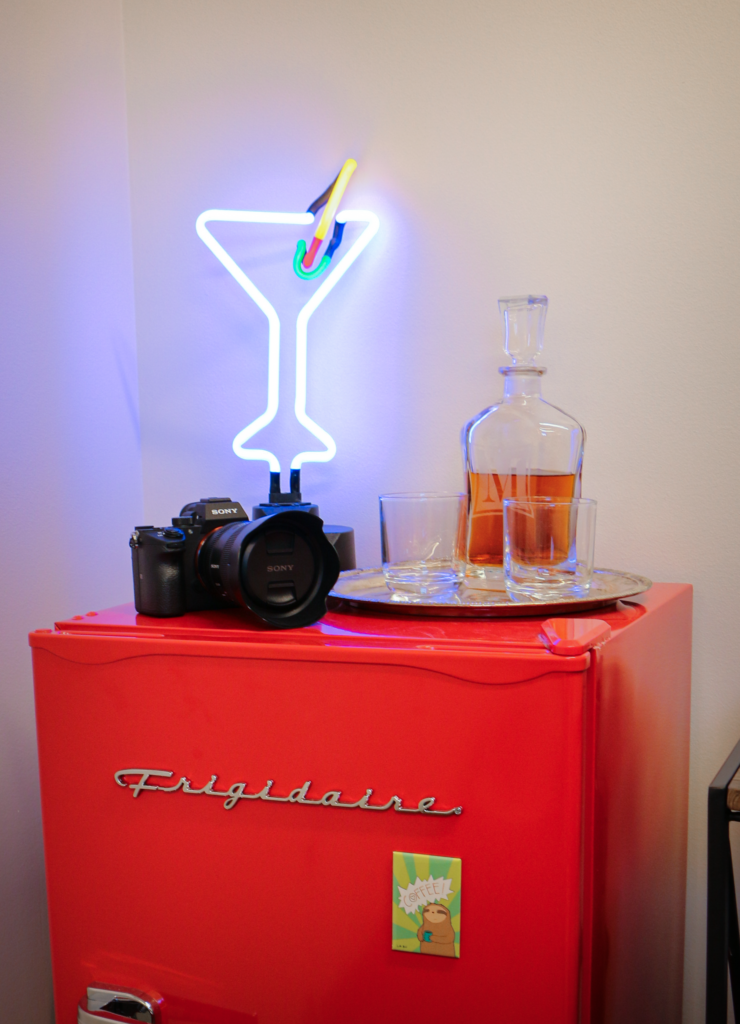 Lightning Round
1-Favorite song of the moment:
J: I can't get "Alaska" by Little Hurt out of my head!
A: You mean besides the Hamilton soundtrack?
2-Favorite East Nashville mural of the moment:
J: There's that giant "EAST" painted on the side of a parking garage – I don't know it's purpose but I like it, anyway.
A: The Hawkers Lucky Cats!
3- Best local spot for lunch:
J: Greko is great-o!
4- Which one do you prefer—Print books vs audiobooks vs podcast shows:
J: Printed books – no battery to recharge.
A: Can I choose all of them? If I have to choose only one, I'll say print books (support graphic designers)!
5- Best thing that's happened so far this year:
J: Mazzo Media moved to a bigger office! It has a window!
A: If I can wax poetic, it was pretty incredible to see the overwhelming response of our neighbors after the tornadoes in March. I hope that through everything else, Nashvillians will continue to carry those commonalities and remember how much stronger we are together.
---
Thanks Jason and Amanda Mazzo of Mazzo Media for allowing us to shine the spotlight on you!