Are you part of a small business team that is considering to hire a new employee?
As restrictions lift and businesses re-open or extend their hours, it feels like we see more large and small businesses post "Now Hiring!" announcements every day. Despite the surge for labor demand in March, April 2021 reports show that employment rates are lower than expected across all industries. So what's the deal?
Some business owners point to the $600/week unemployment checks for the lack of qualified applicants, while economic research suggests that the checks pump money back into the economy to support jobs. Other factors such as childcare and health concerns likely prevent Americans from returning to work. The smaller pool of qualified people to hire could prompt hesitancy for businesses to begin the hiring process. Though, current economic/employment conditions are only one piece of the decision-to-hire puzzle.
Considering the monetary cost, time cost, and training cost, it pays off to think thoroughly before hiring a new employee.
According to data collected from a 2016 SHRM Human Capital Benchmarking Survey, it costs the average company about $4000 to find a new hire. Of course, once you have a new hire, they need training. For small businesses that have between 100-999 employees, the average training cost in 2019 was about $1,500. But hold your breath. Even after the new employee completes training, it can take up to 6 months to break even and see an increase in productivity and sales for any business size.
While we—and likely you—are not the "average company" and fall below the "small business" cut-off, both numbers and experience indicate a new hire is an investment no matter what.
We at Center 615 recently announced a call for a new Community Assistant and officially hired someone to start at the end of May. Those who have been following us on socials know that our former Community Assistant left for sabbatical in Oaxaca (it's ok to be jealous; we are too), so the need arose to refill a position.
Admittedly, though, we did try to make it work for a couple months with a skeleton crew. But the recent increase in demand had other ideas. Cue our small business hiring tips for you!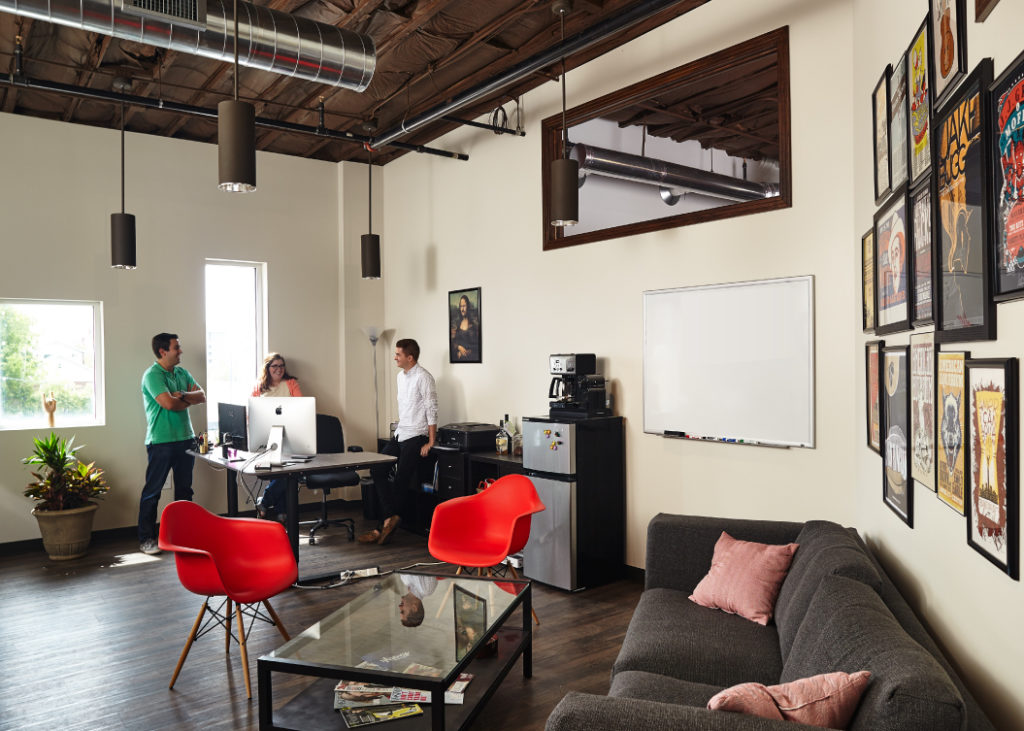 Let's take a look at some tips to help you along the way, should you choose to hire someone new like we did.
To hear from Center 615's perspective, we asked those involved in the new hiring process about their experience . . .
What was the most important skill or factor when considering who you would want to work alongside?
Autumn (Community Assistant Manager) – The most important factor was personality compatibility. I felt it was important to find someone that not only could work well with me but also with our members and team. Having the ability to collaborate with someone who was also able to share their knowledge with me was a major factor.
How did you manage to juggle finding interviewees, scheduling interviews, considering potential hires, etc. all while staying on top of your day-to-day tasks?
Beth (Director of Operations) – One day at a time! I'm a big to-do list maker and that helped me to stay organized. I also created a specific folder on gmail with all of the applicants and would star the ones that seemed promising and met our qualifications. We hoped to hire the Community Assistant within a month or two of posting the job, but we also had flexibility. We knew we didn't want to move forward with a candidate unless they were a good fit, so that took some of the pressure off and allowed us to take our time. I enjoyed the process. I also really enjoy that things are starting to pick up more each day as people return to the office.
What was the most outstanding difference between this round of hiring in 2021 and past rounds?
Christian (Owner) – The most outstanding difference was the low number of applicants. This Covid limbo we are in is real! I think it's a combination of fear of going back to work—especially front facing, in-person jobs like reception—and the continued federal unemployment benefits from the stimulus package.
And of course, the obvious—hiring someone whose face you don't even fully see because we're interviewing in masks!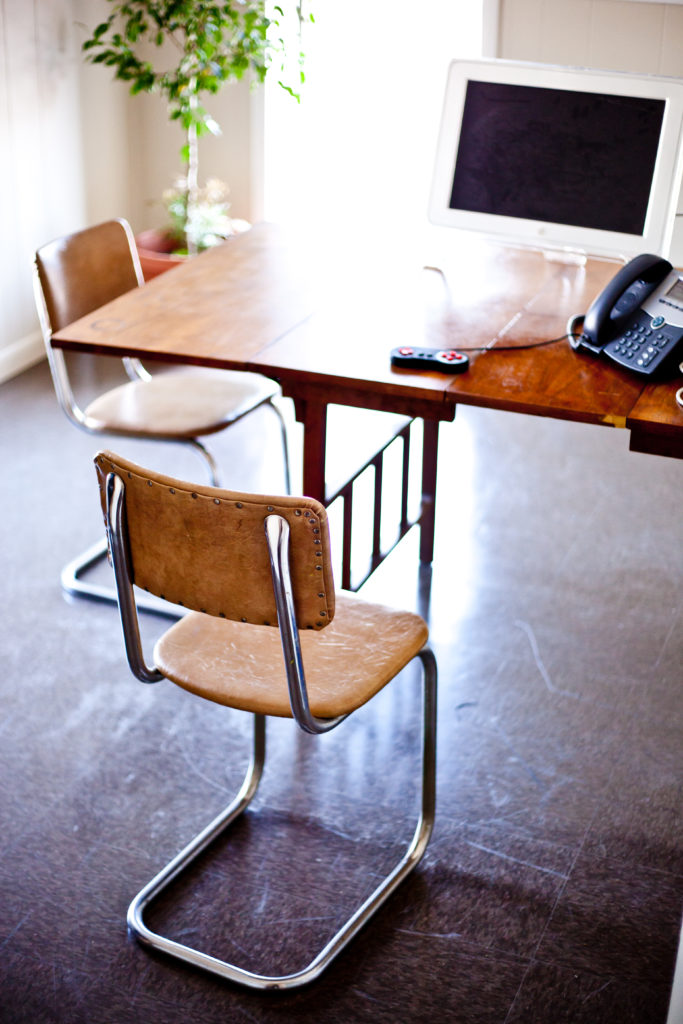 TL;DR: Advice to small business owners considering whether or not to hire right now . . .
Don't expect the same amount of applicants as in the past
It is a process, and you might not find someone on the first round
If you're wary about interviewing, references, how to be assured you will find the best fit (by learning the right tools to find the best fit), this thorough blog read is phenomenal: "What's going on here, with this human?"
Our favorite quote from aforementioned blog:
"It can be useful, when interviewing someone, to take Rumelt's cue and ask explicitly: what's going on here with this person in front of me? The more I've done it, the more I realize that what most people think of as the hard parts of hiring—asking just the right question that catches the candidate off guard, defining the role correctly, assessing the person's skills—are less important than a more basic task: how do you see someone, including yourself, clearly?


Seeing people clearly—or at least more clearly—matters not just when finding the "best" hire, but in identifying the best role for them. Even looking at those of us who are lucky enough to have a high degree of choice about what we do with our work, I'll bet that as few as 20% of us are in the seat that best optimizes our talents and skills at any given time—the seat that makes us feel at home in the world. That's not good for the 80%, and it's not good for their teams either."
It may be daunting for a small business to consider a new hire, but if your company is anything like us, your whole team will deeply appreciate the added help as things pick back up.
If you've already hired new employees and outgrown your living room, Center 615 has the perfect professional work space solution for you! Reach out and schedule your tour.