As business savvy as real estate firm owners are, no one could have predicted the Nashville real estate market to have shifted so drastically the past few years. Brian Bequette, owner of real estate firm Sneaky Ninja, Inc., weighs the pros and cons of a booming real estate in Nashville. Brian also reveals how he "accidentally" became a realtor in 2008 with a decade of investment experience already under his belt.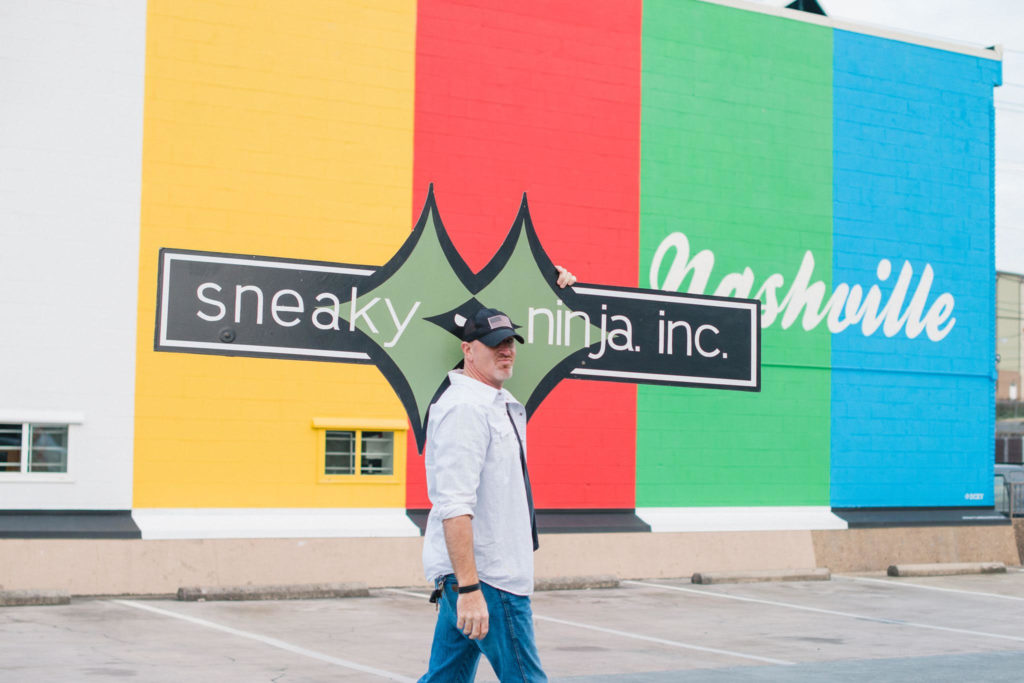 Why did you get into real estate?
I didn't mean to get into real estate, it was a total accident! In the late 90's and early 2000's, I was a bartender and musician, but as a side hustle I would buy a home in East Nashville, fix it up while I was living in it, and then sell it after 2 years (which means I paid no capital gains on the profit). Once I flipped houses about 4 times, my realtor Barry Owen encouraged me to get my real estate license.
How long have you worked in real estate?
I've been working in real estate as an investor since the late 90's, but I got my real estate license and started working as an agent in 2008.
In what type of real estate do you specialize?
We have 2 real estate firms. One is True East, LLC, which specializes in long term property management and manages about 150 mainly single family rentals. The other real estate firm is Sneaky Ninja, Inc., which focuses on representing home sellers and home buyers.
What is your advice for anyone who aspires to get into real estate?
Get your license and go for it, but don't put yourself on an island when you start. If you can, find a good situation where you can be part of a team and earn some commissions while you get to work with experienced agents. Another good option is to find a brokerage that has a great education program.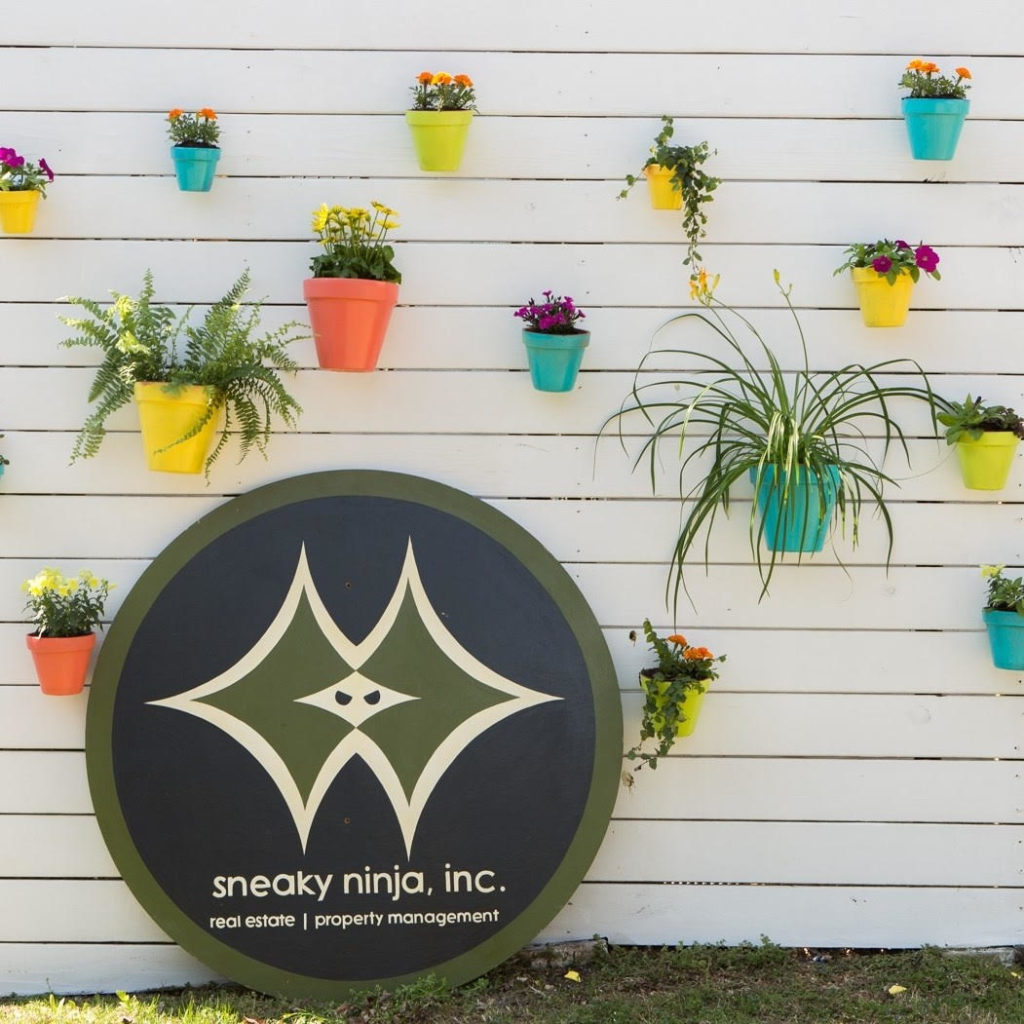 Do you and the Sneaky Ninja team love or hate rising market prices for homes and mortgage interest rates?
The rising home prices both in our market and nationally are hard. As a real estate investor, I've seen my portfolio perform really well the last couple of years; however, as an East Nashville resident for over 20 years who moved here as a broke musician, it is really hard to see the average rent prices and the average home prices escalate so much.
I think everybody at Sneaky Ninja Inc./True East are ready for things to cool down, mainly because we are all just exhausted. Last week we listed 2 houses for rent priced at $1350/month (which is low for our market), and we had 240 inquiries in the first 24 hours. It completely shut down our entire company for the next 2 days, just to respond to everyone. So I think we are all ready for a less crazy pace and to have a little more time for our families and friends.
Do you prefer pet friendly or no pets allowed houses/rentals?
We only take on properties to manage that allow pets. The only exception is we occasionally have multi-family homes that share walls and yards. In that situation, it is often difficult to have pets, so we may exclude pets. But I believe every person at Sneaky Ninja, Inc has a dog, and we LOVE pets.
How has business at Sneaky Ninja, Inc. changed with the shifting housing market of recent years?
In a market like the one we are in with very very limited inventory of houses for sale, we've had to become very adaptable. It isn't uncommon when working with buyers now to end up in situations where there are anywhere from 5-20 offers on a house. That is drastically different from where things were maybe 3-5 years ago. So we've had to adapt and learn strategies to make our buyers' offers more competitive, and we've had to learn a lot of patience.
To sell a home to a buyer now probably requires maybe 3 times more work than it did in years past…more showings, more offers to write, more stress, more varied relationships with lenders and inspectors due to quick turn around times needed and high volume, and more encouragement needed towards buyers who are frustrated at the lack of inventory and the difficulty of buying a home.
What do you predict Nashville's housing market to look like in the future?
Excluding natural disasters, war, or an international health crisis…wait, all of those have happened in the last 2 years!!! Seriously though, I expect Nashville to continue to have a really healthy housing market for years to come. Even though the cost of housing has increased in Nashville greatly over the last few years, our median home price is still lower than a lot of similar cities, like Austin, Portland, and Seattle.
Nashville has no state income tax, we are a great city for music and the arts. Plus, when I travel, every person I meet who learns that I am from Nashville really wants to talk about all the awesome things they have heard about the city—they are intrigued by it.
We talk to so many prospective tenants that are moving here from other cities, so when showing them homes, it is a wonderful experience to see our city through their eyes and find out why they came. These constant conversations with our new residents who are so excited to be here is one of the main things that makes me feel like our housing market will continue to be strong.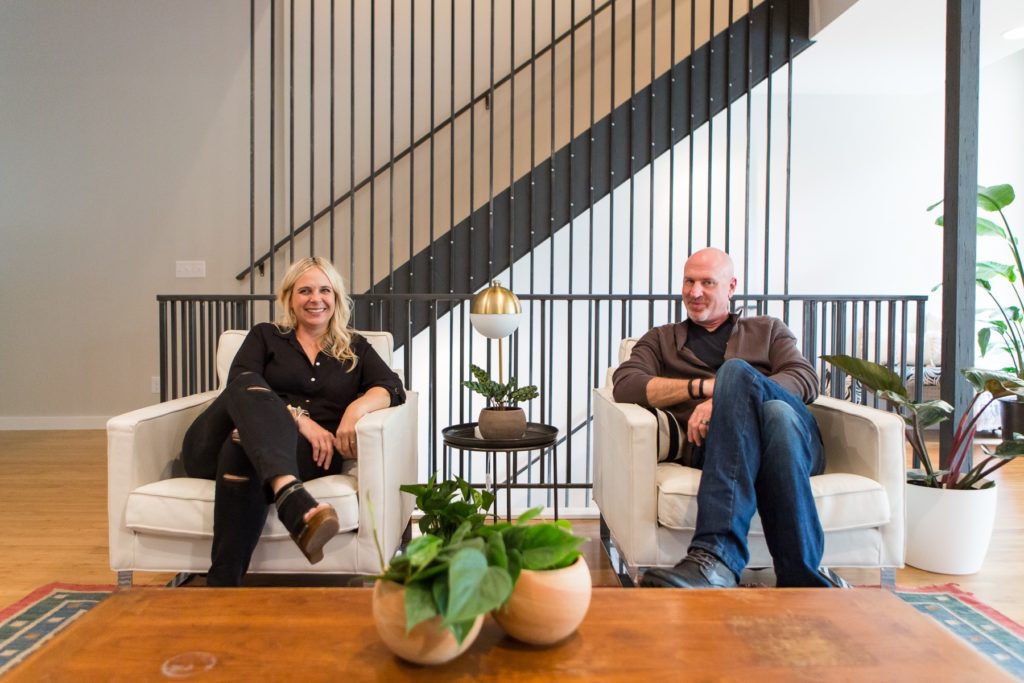 What's the story behind the name Sneaky Ninja, Inc.?
My wife Barbara and I were sitting on the porch of our house in Eastwood Neighbors many years ago trying to come up with a name for the business. As a joke, she said we should call it sneaky ninja, and we had a good laugh. We tried to come up with another name for a couple weeks, but decided we would just keep it weird and name a real estate firm Sneaky Ninja, Inc.
When I filed the paperwork for a real estate firm license, they actually called me from the real estate commission office to make sure I actually wanted to name it that.
How long have you had an office at Center 615?
Wow, it has been so long that I have no idea! Haha. I believe we started in Bricks around Summer of 2013, and then we moved over to our current space in Main in Spring of 2017.
What do you enjoy about being at Center 615?
Working in real estate and property management keeps everybody at Sneaky Ninja, Inc. and True East out in the field a lot, so we have no need for a large office. Our office at Center 615 acts more like a docking station. Jump on WiFi, grab a sign/lockbox, use the bathroom, check the mail, and then jet back out to work. And the decent amount of parking allows us to get in and out quickly and easily. The location is great since everybody that works with us lives between Madison and the Woodbine area—it's a great midpoint for everybody. Center 615 has been a really great fit for our businesses!
What is your favorite thing about East Nashville?
I don't even know where to start. The whole arc of my adult life, I think, was changed by moving to East Nashville. I bought a house on Russell St. in Edgefield in 1997, and I started managing and tending bar at Slow Bar (where 3 Crow is now) when it opened in the late 90's. Just about everybody we do business with now and the majority of my friends in Nashville can in some way be traced back to friendships made in the late 90's at Slow Bar. So my favorite thing about East Nashville is that my life is just completely intertwined with the neighborhood.
Do you have a favorite East Nashville neighborhood? If so, where is it and why?
Over the years I've managed to live in every part of East at some point, and my favorite is Eastwood Neighbors. I asked my wife Barbara to marry me on the front porch of 219 Chapel Ave—I think every rock band in East Nashville in the early 2000's rehearsed at that house! I brought my oldest daughter Caroline home from the hospital to our house at 802 N. 14th, which to this day is probably our favorite house we've ever lived in (and my wife and i have lived in 16 houses!). We currently have a place on 16th in Eastwood Neighbors.
If you had a friend from out of town who could only spend one evening in East Nashville, where would you take them?
We would go to the Henry James for happy hour and see Harlowe (Slow Bar regular) who tends bar there. Then we would go to Margot—my favorite restaurant in America, but we would call ahead to Destin (Slow Bar regular) to make sure there are bar seats because I like eating at the bar the best. Next, we would go to Grime's place (Slow Bar owner), the Basement East, to see live music.
If you could write and direct a movie about your life, what genre would you pick and why?
Nobody would watch it no matter what genre it was! Haha. I'm sure everybody would watch the film enthralled as I do research into the comparable value of rental property, and study the specs for fannie/freddie conforming loans, and analyze spreadsheets! Our most exciting thing typically is when we get a really good work thread going of trying to lay down the best puns and dad jokes on each other, so probably not movie worthy!
---
Center 615 would like to thank Brian Bequette and the Sneaky Ninja, Inc. team for allowing us the opportunity to spotlight their cool lives and real estate business!
Interested in learning more about the coworking community at Center 615? Schedule a tour today and experience it for yourself!