What led you to work as an insurance agent? How long have you been one?
I originally was licensed in 2014, believe it or not, to work in the funeral industry. I worked in the cemetery for Woodlawn Memorial Park in 100 Oaks and sold a life insurance product called Pre-Need Funeral. That was my first exposure to insurance and the benefit it could provide. Now I work with businesses and personal clients to help them protect and maximize what they are building.
How did you discover S&S Insurance, and what convinced you to work for them?
I was introduced to Eric Phillips, our agency manager at S&S, through a networking contact. We had breakfast together and really hit it off. He asked me to come in and talk to the agency owners the following week. While in the meeting, we discovered that they had grown up with my cousins in my mom's hometown in west Tennessee. They also insured several of my family members, so it was a great fit from the beginning. I have never felt so professionally valued by an employer and it helps that we also became good friends. One of the easiest decisions I ever made!
What is your favorite part about your job?
Our clients. I am naturally a people person, and this job demands a high level of direct interaction. I am also drawn to education. Insurance can be complex, and I love sharing knowledge and strategies that help people make great risk management decisions about their personal and business insurance.
How would you describe the camaraderie you have with your office mates?
Excellent! Our office culture is wonderful and Eric, Elizabeth, and Liam are 3 big reasons I love showing up everyday.
What is your favorite type of insurance to write for and why?
Commercial insurance and complex risk is my specialty. I am very knowledge driven and complex risk assessment and risk mitigation is where I can bring the most value to our clients. We write all types of businesses, investment property, and personal lines. It keeps things interesting and our clients like having a personal relationship with an agency that can do it all.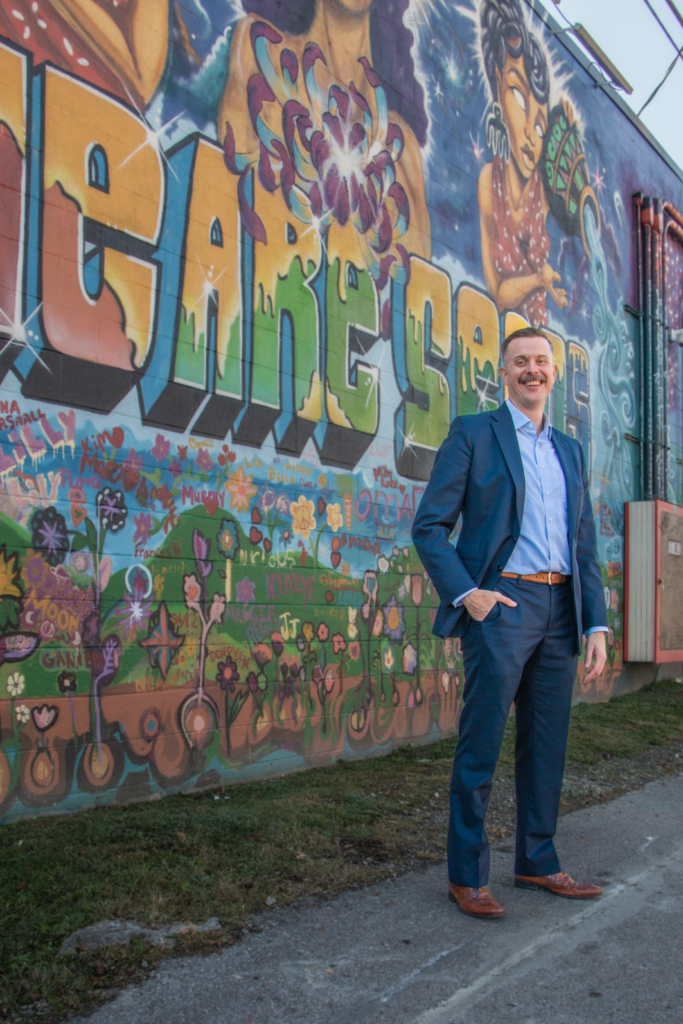 What is the craziest claim you've encountered so far?
This one has a happy ending! Most homeowners insurance policies have exclusions for damage from vermin, insects, and infestation. We had a policyholder who had damage in her crawlspace. The hvac ductwork was torn up, electrical ripped out, plumbing damage. She was fairly certain it was done by an opossum. She called a pest removal company and was able to trap the offender under the house. We were able to get her claim covered because opossums are marsupials and not considered vermin! Pretty wild!
What would you say to someone who was skeptical about needing car insurance?
Ha, well, you are legally required to carry at least state minimum liability insurance. The real issue we see is people not carrying enough coverage to match their net worth, or people purchasing coverage online and waiving uninsured motorist coverage! Great news though, we can help review coverages and make sure they match what you need. Tennessee ranked around the 12th cheapest state for car insurance in 2022.
What is your favorite thing about working at Center 615?
Coffee! Haha, no seriously, the coffee. I have used the nap room, shower, gym, watched fireworks on 4th of July from the rooftop, and parked my car for Titans games. Truly a great place to work, and am so thankful for the community that chooses to office from Center 615.
Can we talk about the fact that you met Colleen, your girlfriend, at Center 615?
We sure can. Quick piece of advice to our newer members. If you are single, Center 615 is a great place to meet people! Most times, good business relationships happen, but sometimes magic happens. I did have to show up to two consecutive happy hours to get her to go to dinner with me. So, second piece of advice, if you are single, don't miss a happy hour, EVER!
Could you guess the number of times you've used our free notary service?
We write several types of surety bonds out of our office, notary bonds, ERISA bonds, executor bonds, license and permit bonds, etc. I am quite confident we have used the free notary service close to infinity times and plan to continue. Special thanks to all of our notaries, I think we have used everyone with a commission. We REALLY appreciate the availability and patience of our Center 615 notaries. IF you are reading this and haven't notarized something for us, come see me in Bricks!
Which do you prefer: old Nashville or new Nashville? And Why?
Oh, I am an old Nashville guy. I have de facto unicorn status as a born and bred Nashvillian. I can't complain about the opportunities that the growth of the city has brought, and am super proud of all of us for making this an IT city, BUT I do miss being able to get to Cool Springs in 25 minutes…
I know you like hunting. What would be your best case to convince a skeptic to try it?
If you are a nature person, or believe there is something to 'grounding' or tradition, you should go a few times and see what you think. Human beings are apex predators and it feels pretty darn natural to do what we were designed to do. I am always surprised by how people who had never been ended up enjoying it. It's like golf or hiking with guns, bows, tree climbing, off road vehicles, and tons of sweet gear. Occasionally, you bring some tasty meat home. What's not to like!? Highly recommend it.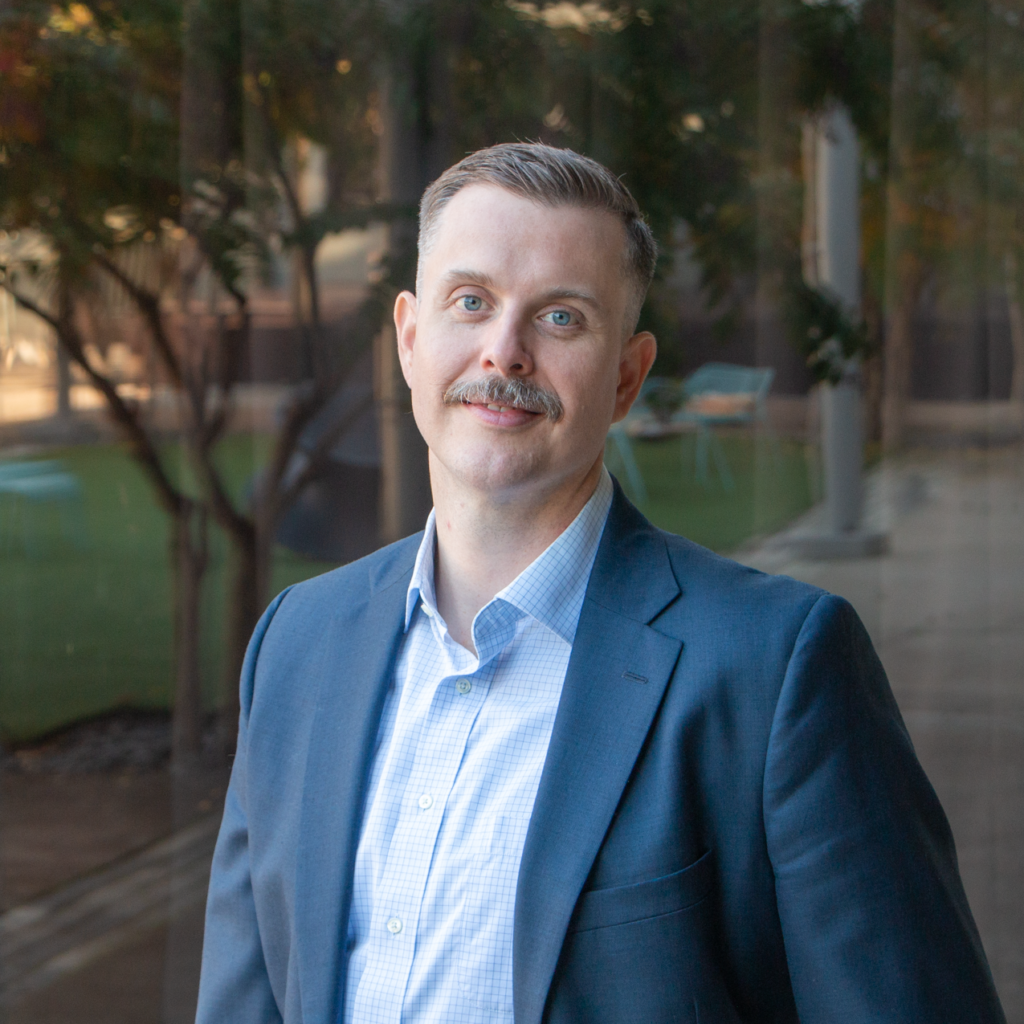 What is your dream hunting trip?
I am dreaming about a big west adventure. I want to spend a few weeks in the Rockies hunting elk. Lot's of hiking, camping, beautiful views, and a tough and wiley quarry. Bull elk average between 700-1100 pounds. It would be a trip of a lifetime, and Elk steak is unbelievably delicious.
If you could give your younger self (you can choose the age range) any piece of life advice, what would you say?
Don't wait to have all the pieces in the perfect place to start living. It took me a long time to embrace the advice I was given when I was young. If anybody finds a time machine, call me.
You have to give up one: coffee or steak. Which one would you rather give up and why?
There is no correct answer here, because either choice would make life not worth living. *Deep breath* COFFEE! There are other stimulants on this planet, but there is no replacement for steak.
---
Community is a big deal for us at Center 615. We love the people here and love to show it! Interested in seeing our coworking community for yourself? Schedule a tour today!