Studio 615 welcomes Event Logistics, Inc. as a new tenant!
Global meetings management company Event Logistics, Inc. now occupies 276 Broadmoor Drive, behind Studio 615's main production facility.
The ink officially dried Wednesday, January 8, 2020, and we've got the inside scoop on their plans.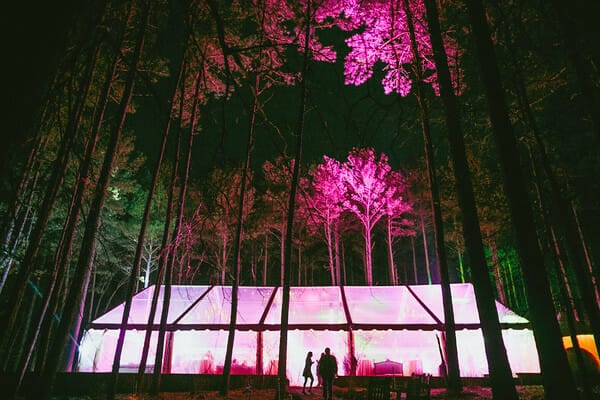 Established in 1994, Event Logistics, Inc. specializes in strategic meetings management (SMM), destination management services, special event production, and corporate sponsorship development.
From red carpet awards ceremonies and fireworks to team building through charity work, Event Logistics, Inc. has it covered. They embrace the latest in technology for both pre-planning and onsite operations, including mobile apps, cell phone integrations, syncopated lighting, and graphics presentations.
Their past projects feature sites like, The Ryman Auditorium, Nashville's iconic Parthenon, The Country Music Hall of Fame, and The Great Wall of China! 
A 20-block parade down Broadway to honor our nation's Congressional Medal of Honor Recipients? Yes, they've done that too.
No matter the budget or crowd size, Event Logistics, Inc. creates event solutions for "entertaining clients, rewarding top performers, opening a new facility, or seeking to add a distinctive touch to a meeting or conference." Their creative team works in tandem with client objectives to create memorable meetings and events, maximizing ROI.
Emphasizing diverse experiences into a collective team effort, their backgrounds span marketing, advertising, finance, retail, hospitality, and national sports franchises.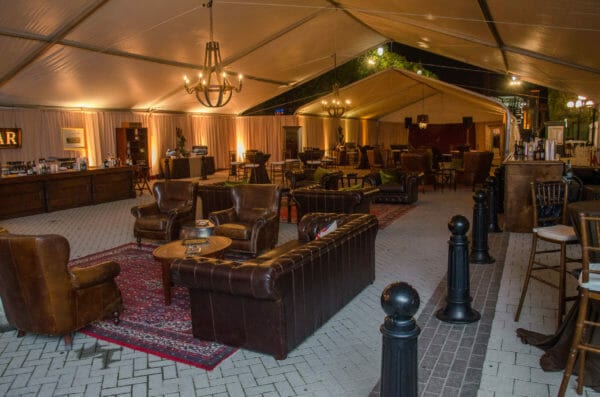 We spoke with Courtney McGee, CMP, President and CEO at Event Logistics, Inc. about the company's exciting footprint expansion.
What is your vision for the warehouse at Studio 615?
The space will become our warehouse division for scenic production, equipment rentals, and fabrication of backdrops and props—all from our eclectic inventory of unique furniture, room dividers, and decorative accessories. It will be our boutique prop / rental house.
Our fabrication work includes custom built buffet tables using auto gear parts. When building props, we like to get super creative and swap things around, fabricating pieces out of unexpected elements for a truly unique look. The collection will additionally show rustic furniture perfect for Music City events, as well as high end pieces for the perfect Southern Belle style event.
What are you most excited about for the move?
We're excited for the opportunity to expand. Right now, most of our props are covered in bubble wrap in storage. At the new warehouse, everything will be cleverly staged to allow our clients to envision their own custom event design.
Any additional comments?
We enjoy working for clients at meetings and events both across the country and internationally; however, Nashville, along with its rich culture steeped in music history, is our home. We've had our finger on Nashville's pulse for years and have every reason to expect our new warehouse division to continue our trailblazing traditions of success. 
Event Logistics, Inc. has been headquartered here for 25 years. In fact, we created and operated the very first rooftop venue at One Eleven Broadway. Shandi Paro of Design 615 first collaborated with Event Logistics, Inc. on our Lower Broadway location. She next designed our office space in the Bennie Dillon building in 2012. We look forward to working with her again in our expanded corporate offices at 1801 West End Avenue.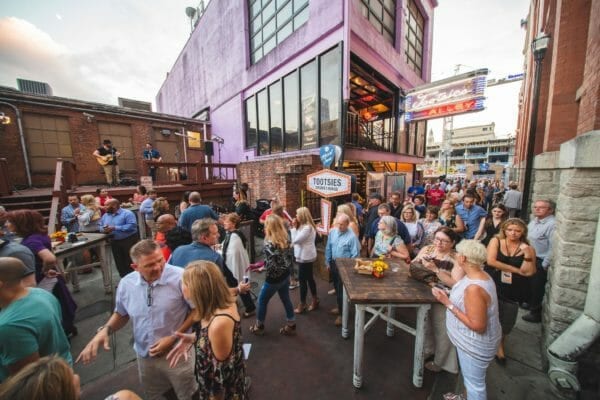 ---
We at C615 extend our warmest welcome to Event Logistics, Inc. and anxiously await what unfolds!