We are excited to add Joanne Rhoden to the Center 615 community. She is one of the founders of Eagle Corporate Apartments, however, the story of how she got there may surprise you. Joanne attended the University of Iowa with the intent to study music. Growing up, her parents worked with apartments in the real estate industry and would recruit her for help with accounting.
Years later, Joanne began taking an interest in the apartment world. After speaking with her parents, she decided to start a separate company, Eagle Corporate Apartments.  She began working with her parents' clients and over time acquired a piece of business from them.
Joanne recently moved from New York to East Nashville. We had the opportunity to discuss Eagle Corporate Apartments and her transition to a smaller city.
What is Eagle Corporate Apartments?
Eagle is a provider of short-term furnished apartments all across the United States. We work in twenty-five states and focus on remote locations. With remote, we help companies in need of placing employees in short-term housing. We started this nine years ago, with my colleagues located all around the country. This is our first presence in Nashville.
Your website shows Eagle Corporate Apartments located in areas like Austin, Colorado Springs and Honolulu. What led you to Nashville?
My husband is from Tennessee and we've always talked about moving to Nashville. It was definitely a big relocation and change.
What has been the biggest transition moving from New York to Nashville? What do you love most about Nashville but miss about New York?
I didn't drive a car for eighteen years, which made driving a big transition. I assumed another transition would be lack of people from other places. However, that hasn't been the case. I've met people living in Nashville from all over the country. Also, I was surprised at how many great restaurants are located in East Nashville. Some of my favorites are Family Wash across the street and the 5 points area, especially Drifters.
East Nashville is more walk-able than I guessed, and I like having the choice to walk to work or the post office etc.
Side Story: In addition to housing people, Joanne is a cat rescuer. A little kitten was recently abandoned at the front door of the Center 615 office. When Joanne laid eyes on her, she knew she had to have her.
How is the little one doing, what's her name?
Her name is Disco, and she's the best cat in the world, she is so playful and gentle and wants to sleep and cuddle at the end of the day. I'm so glad she came to us.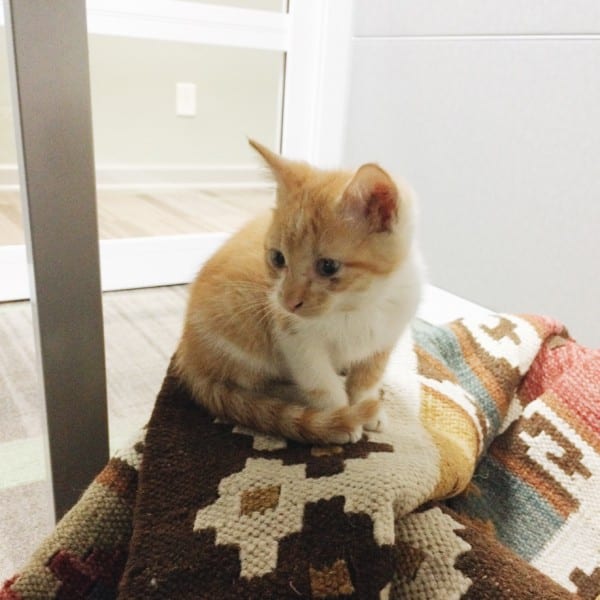 Life Mantra: As far as business, we always try to do the right thing. We feel that in the end it comes back to us. We do everything we can to make things as easy as possible for our clients.