The Greater Nashville area has a new, stylish venue for outdoor weddings, parties and other events – The Grove.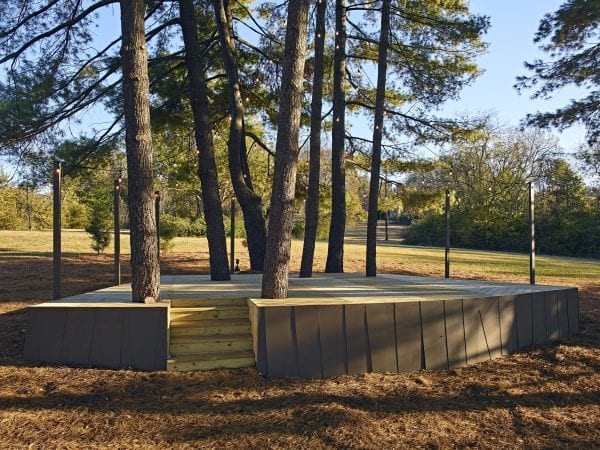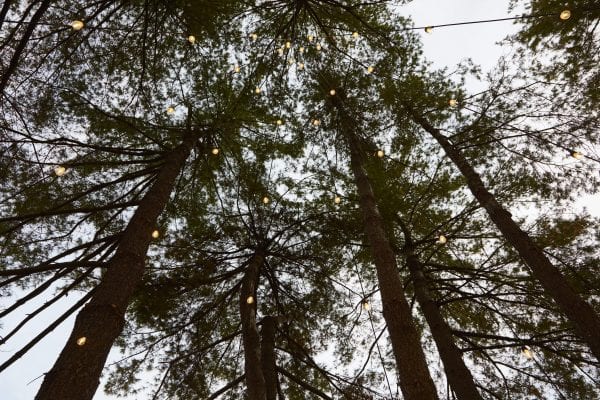 The Grove is an extension of the flexible event and production spaces at Studio 615 on Broadmoor Drive and an expansion of the growing C615 community that encompasses the Center 615 campus on Main Street. The venue's new outdoor setting, which hosted its first wedding early this month, can accommodate between 150 to 200 guests seated and 350 standing.
Although Studio 615 already has an outdoor deck used for events, expanding the footprint to include a larger space made sense, owner Christian Paro says.
"At Studio 615 we succeeded in creating a unique venue for all kinds of Nashville events, but the demand for a great outdoor space with easy parking became very clear," Christian says.
The parking lot can accommodate at least 105 vehicles, and the Inglewood location is a short hop from downtown, where increased traffic, construction and crowds have made parking notoriously difficult and expensive.
Of course The Grove wouldn't be part of the C615 family without some signature artistic touches. The stage features canopy string lighting; the trees have uplighting; and a custom iron fence sets off the space.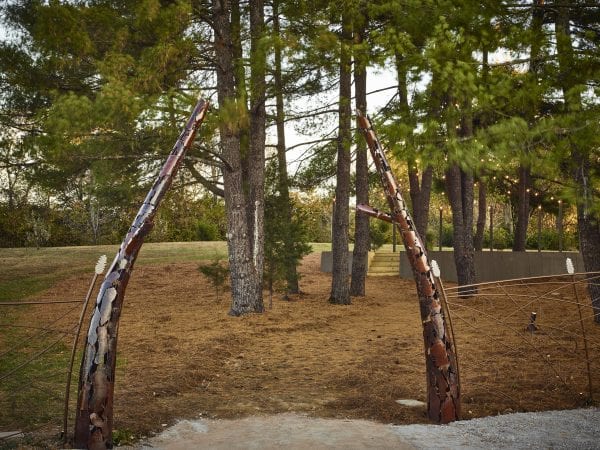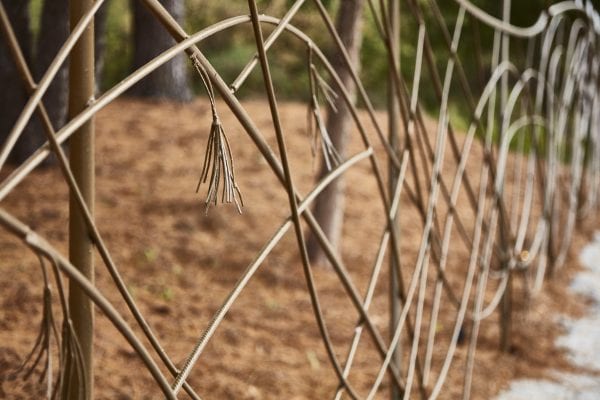 This is not just any fence. It was designed and installed by Coburn's Exclusive, a Nashville-based custom metal manufacturer whose shop is on the Studio 615 campus. The Grove fence features pine cone finials, uplighting and a stylized distressed metal tree entrance.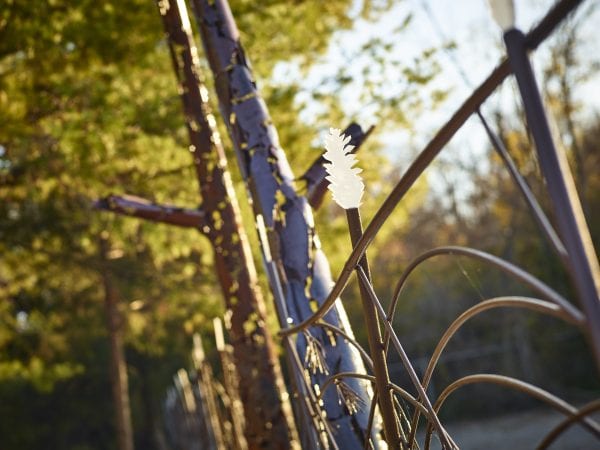 Coburn's has created several special metal installations for Studio 615 and the growing Center 615 campus. The company also has a high-profile roster of national clients that include Nordstrom, The Cheesecake Factory and Kona Grill. Locally, the shop's custom work can be seen at the renovated Belcourt Theatre, Bar Taco and Nissan Stadium's VIP Lounge, among other spots.
The custom metal work adds an extra touch of whimsy to the woodsy setting of The Grove. The venue is equipped with two, 20-amp circuits and six outlets. Upgrades include adding a sound system, and event planners and sponsors have the flexibility to their preferred catering service.
Want more details or a tour?
Contact Johnathan Jones
johnathan@studio615.co
615-678-1038.