As much as we try to plan in advance for meetings or video calls, sometimes a perfect opportunity pops up last minute.
Perhaps you work from home, but need some guaranteed peace and quiet for an hour or so, away from your kids or pets.
What do you do when you have nowhere to meet or take the call?
You scramble, thinking of possible places quiet enough to hear one another, yet accessible enough to not sit in traffic for hours or circle the block two dozen times for parking.
What's more, you're not sure how much money will come out of your pocket—or if the investment will be worthwhile—when all is said and done.
Some coworking spaces don't clearly list their hourly rate for meeting rooms upfront. While others' hourly prices are over budget.
To be safe and stay on-budget, you search for quiet and free places to meet or take a video call.
What are your free last minute meeting room options? Read on for our five last minute meeting room ideas:
Last Minute Meeting Room Ideas
Your favorite local coffee shop
The closest Public Library
Public Park, when there's good weather
Restaurant or steakhouse
Coworking space with free meeting room use
1. Coffee Shop
The most obvious: Your closest coffee shop, during off-hours, could be another viable option. Relaxed and ambient, a coffee shop is perfect for casual meetings and a light exchange of information or ideas.
2. Public Library
There's always the classic library option. Just be sure to closely follow the library's policies and respect that it is a public space. When in a building created for learning and studying, everyone is likely to stay focused and respect staying on task.
3. Outdoor Park
On good weather days, a park is a great place to meet when nothing substantial needs to be written down. The fresh air can also keep all participants relaxed, energized, and think outside the box.
4. Restaurant (preferably locally owned)
Nashvillians have been known to meet in steakhouses, restaurants, or bars to conduct business. Yes, music contracts have been written on steakhouse napkins—but less so nowadays. However, a restaurant rendez-vous will not be a free meeting since you will likely be paying for what you order.
5. Coworking space with free meeting room use
At Center 615, we offer free meeting room space for our members. With eight rooms to choose from, most of the time there is at least one room available for last minute bookings. Got a surprise client? No problem. Forgot about a Zoom meeting? No problem. We realize what it takes to get business done; that's why we offer our members free conference room use.
Not to overenthusiastically toot our own horn, but we're pretty quick when it comes to responding to meeting room booking requests that come in during business hours. Our meeting room calendar is on our website, so you can browse which of our eight meeting rooms is available now to reserve. Whether you have a private office or a coworking membership with us, you have access to free meeting room use.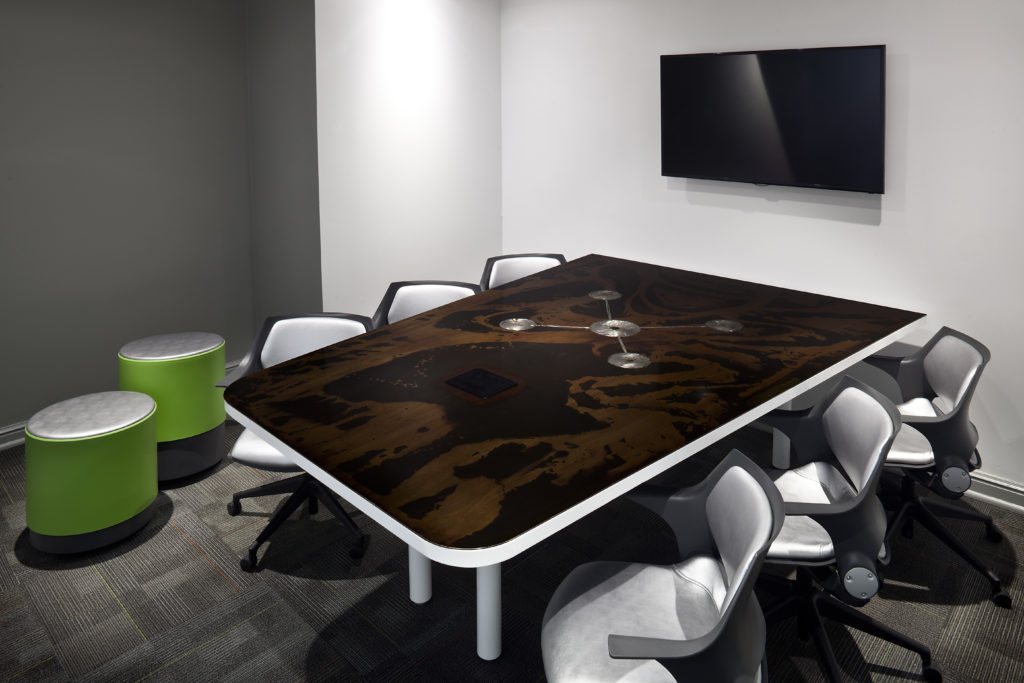 ---
Interested in learning more about Center 615's coworking membership? Give us a shout or schedule a tour today!