Welcome to Center 615—Nashville's centrally located campus of private office space, coworking, meeting rooms, and event space.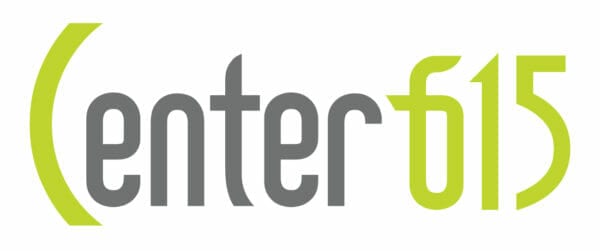 Three Buildings, One Campus
Center 615 is a 3-building campus – Main, Bricks and Loft – located on Main Street in East Nashville just minutes from downtown. No matter which location your business calls home, members enjoy 24/7 access to all of the unique common areas and amenities each space has to offer.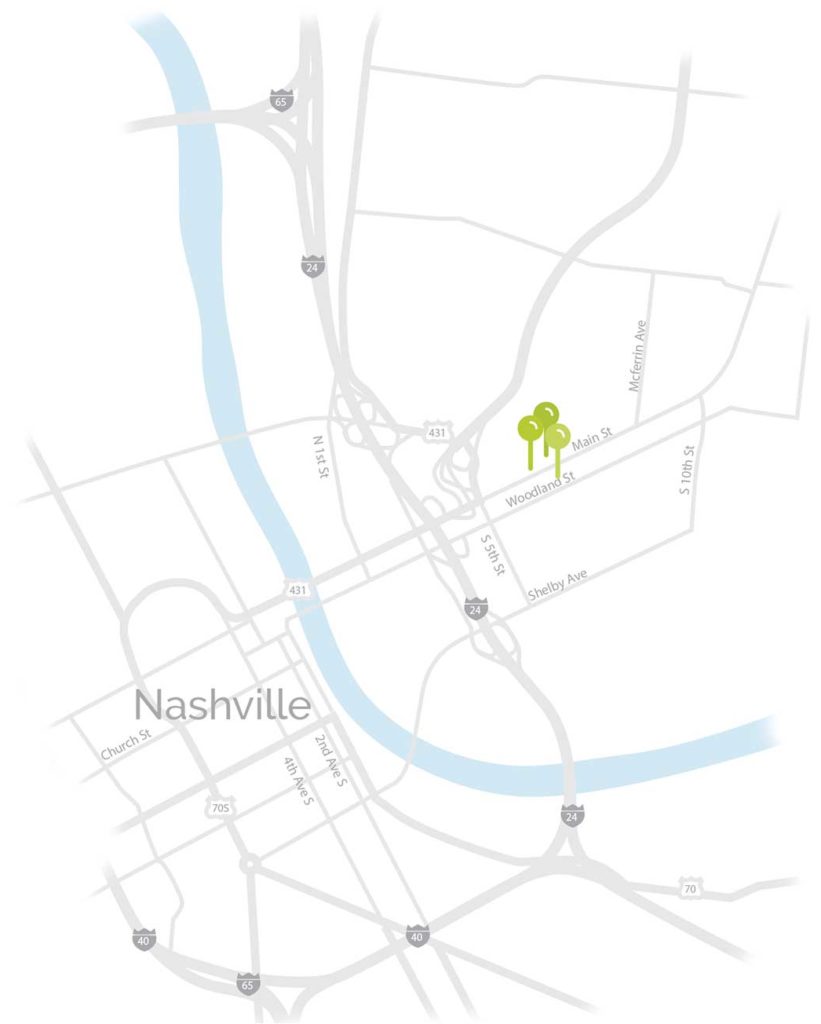 suites from 100 to 3,500 SF
free, on-site parking spots
miles to downtown Nashville
Find the perfect work space for you or any size team!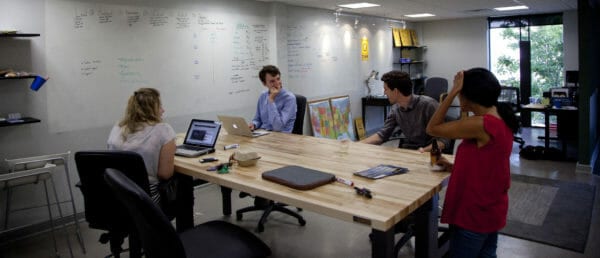 For teams of 1 to 70
Uninterrupted space for you and your team within a collaborative environment.
What's Included:
•  Lockable office
•  24/7 keycard access
•  Free on-site parking
•  Free meeting room use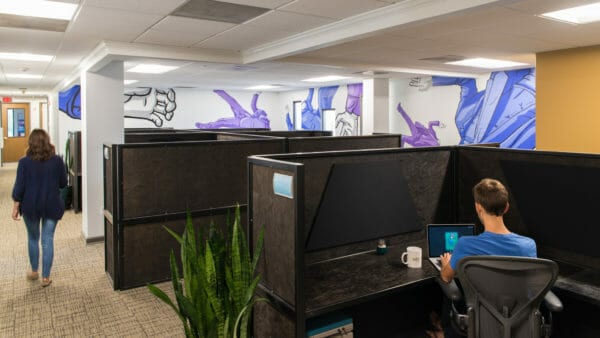 Party of 1
80 square feet of your own office space on a month-to-month basis.
What's Included:
•  Wrap-around desk & lockable drawers
•  24/7 keycard access
•  Free on-site parking
•  3 hrs/mo meeting room use plus discounted use after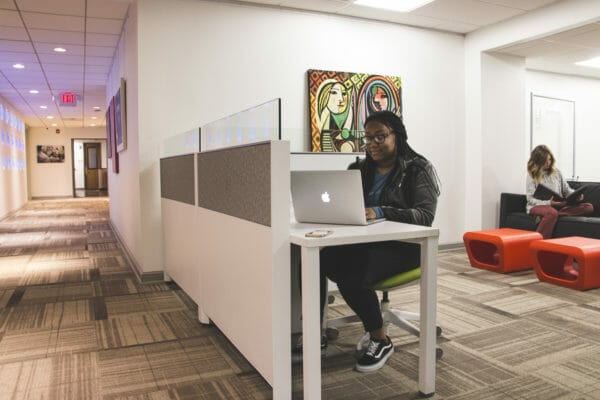 Party of 1
Choose your seat! Pick from a wide selection of indoor and outdoor common areas.
What's Included:
• Multiple desk/lounge options
• 8am to 8pm access 7 days a week
• Discounted meeting room use
• Free on-site parking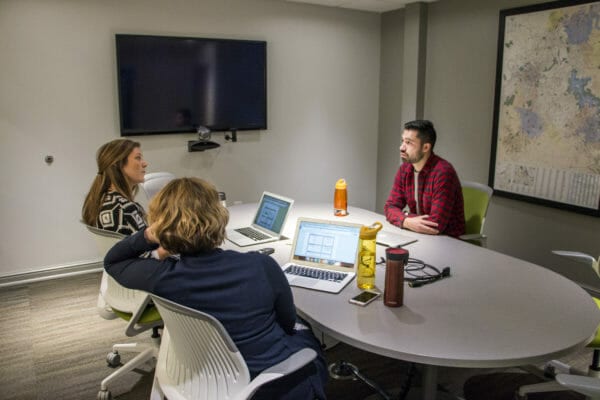 For gatherings of 2 to 14
Conference rooms uniquely designed to make meetings more productive and creative.
What's Included:
•  Hourly rentals
•  Free on-site parking
•  Specialized features for each meeting room
Included Amenities & Services
Center 615 has the details covered so you can focus on the big picture.

Coffee & tea with seasonal options


Mailbox & package delivery


Indoor & outdoor common areas


And more …  Campus social events  •  Break rooms & kitchens  •  Notary service  •  Shredding service  •  Ginger shot Wednesdays  •  Dry cleaning pick up/drop off (with Nicholson Cleaners account)  •  Discounts on C615 event spaces  •  Discounts at various Nashville businesses  •  Discounts at coworking spaces in other cities
Where office meets innovation!
Breathe in fresh air without leaving campus!  Productivity soaks up sunshine with our two roof decks and 6,000 SF landscaped courtyard with shaded areas and water and fire features.  Wifi and nature's Vitamin D included.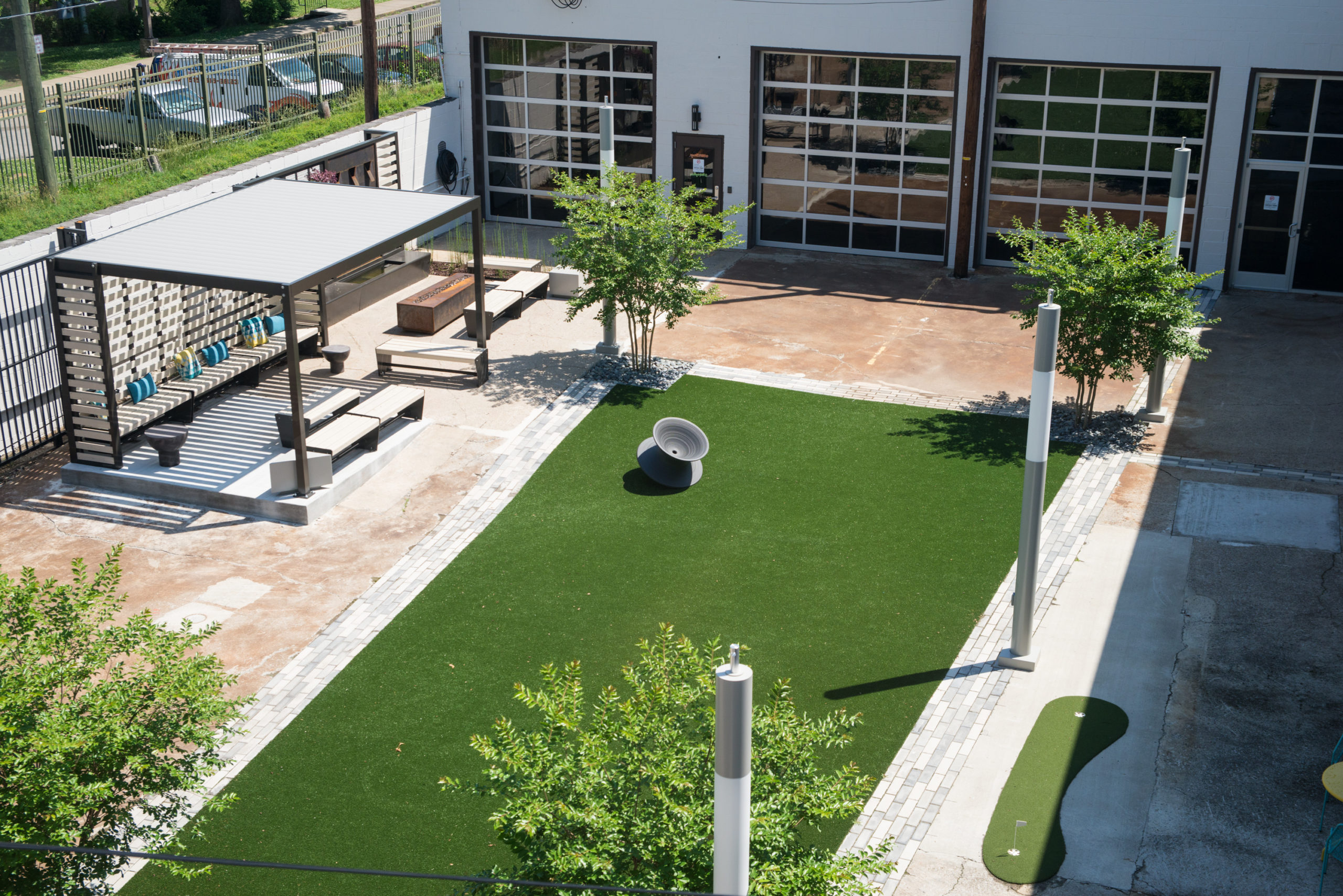 Renting a studio from Center 615 was an amazing experience. The staff is 10/10 always helpful and extremely kind. I was with Center 615 for about 4 years and they took very good care of me! Highly recommend!!!!
Daly McPherson
Daly Waxing Studio
Best group of people ever!!
Ritt Milburn
Great meeting and office space. We use one of there conference rooms for our monthly meeting space. Very modern feel yet still very warm and inviting
Jay Skinner
Since 2014, Center 615 has been a true partner in helping me grow my business. I started out with hourly room rentals... That was 10 years ago and I'm still here! 😊
Roland T. Hairston, III
Roland Hairston Law Firm
Really nice offices. East Nashville has it all!
Vetrel Smith