You're invited to a special art event: The 100-Day Project Art Show! Center 615 member Amanda Mazzo (one half of Mazzo Media) will showcase her reality-defying, digitally created artwork in our event space Main Street Gallery.
When?
Saturday, October 23, 2021 from 4PM-7PM
Where?
Main Street Gallery, which is located at the back entrance of Center 615's Bricks building: 625 Main Street, Nashville, TN 37206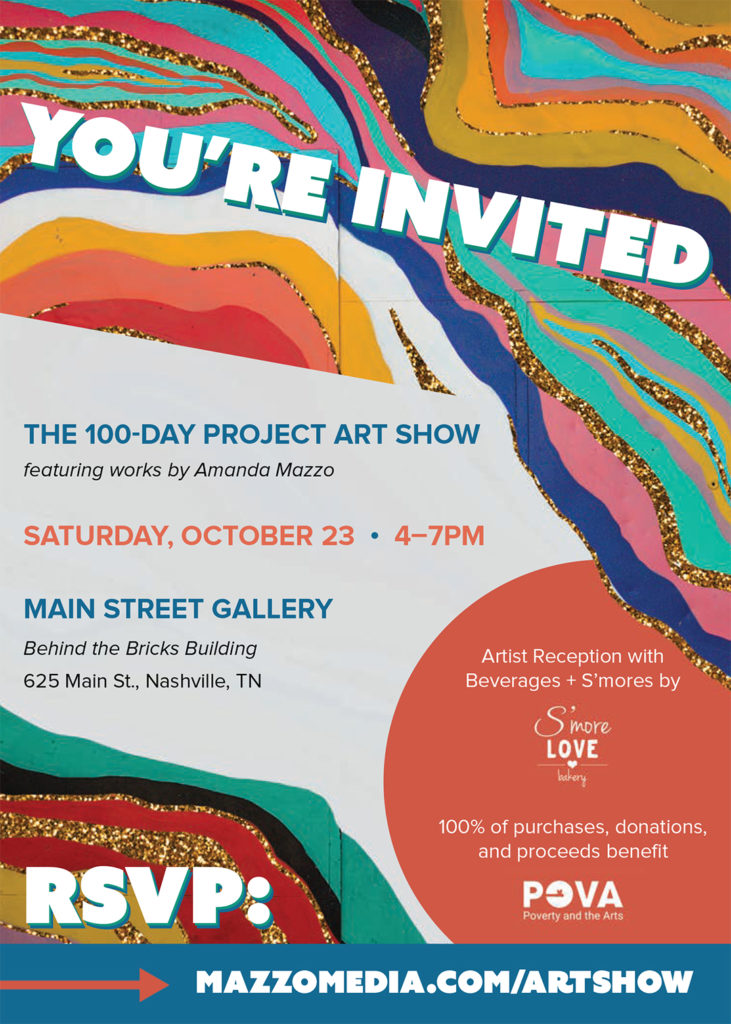 What?
Featuring digital collage, digital painting, and illustration pieces Amanda created for 100 days straight from Jan 31, 2021 – May 10, 2021, plus response pieces of Amanda's work from POVA artists.
The #100DayProject is an endeavor to unite and challenge creatives to complete a project of their choice every day for 100 days. Participating creatives can choose whether or not to share their process, but are highly encouraged to do so on a social media platform (typically Instagram).
Amanda Mazzo's 100-Day Project Art Show transforms the digital into the physical by displaying her collages and illustrations she created on a 12.9″ iPad screen as tangible prints up to 16×20″ in size.
Who?
Open to the public and free to attend. If you'd like to go, please RSVP at mazzomedia.com/artshow (to make sure there are enough drinks to go around!)
Why?
100% of purchases, donations, and proceeds benefit Poverty and The Arts and their mission to provide "people impacted by homelessness with access to creative resources and an artistic platform to enhance their quality of life and increase their economic mobility."
S'mores Love Bakery Food Truck will provide delicious, gourmet s'mores, and there will be complimentary drinks.
Amanda Mazzo's words about the art show event: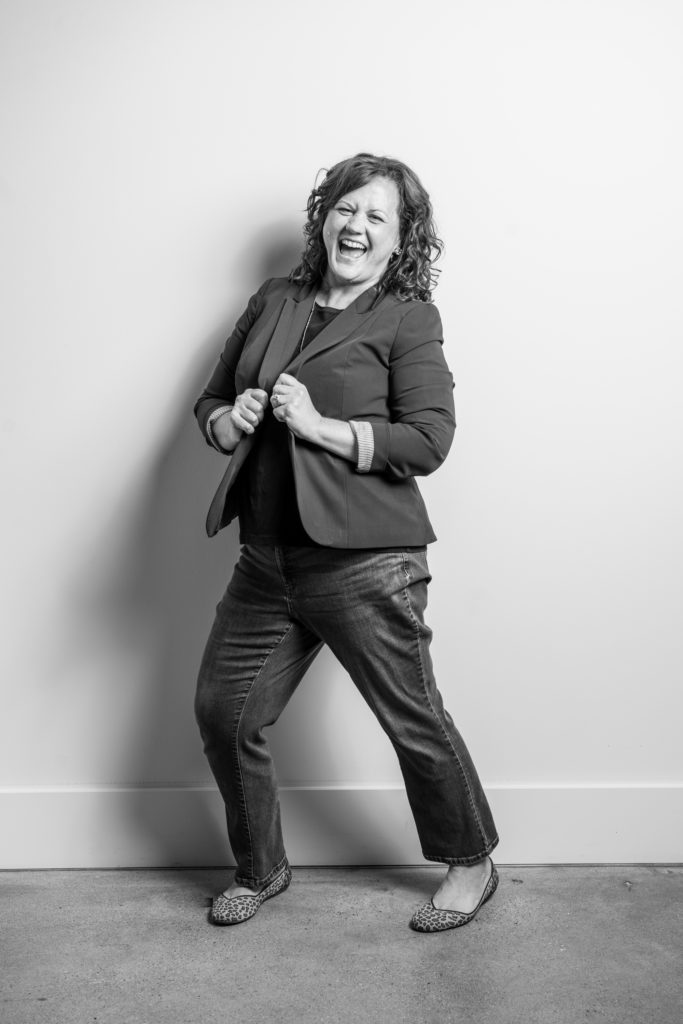 Creatives have to intentionally carve out time in order to perfect their craft, learn new techniques, and stay inspired. The 100-Day Project is perfect for that. I'd tried a couple of times prior… but never made it past Day 20. Consistency itself is a practice! This time was different, though. I had so much free time while our clients were (much like the whole world) figuring out next steps and learning how to pivot. I was grappling with lack of control over real life, so I thought I'd try my hand at creating alternate realities through digital collages, digital painting, and illustration.
This project totally stretched me. It was unlike anything I'd ever done, but it helped me view the world differently. For inspiration, I'd ask myself "what do we need more of right now?" and then try to visually communicate that. On the other hand, some pieces just helped me laugh through life instead of feeling the piling weight of it. For example, the piece for Day 73 reflects the time when I cracked my tooth and had to get a crown while on a trip in Montana with my husband. I masked out a dentist chair, placed it in a regal foyer with hanging chandeliers and ornamental teeth, and staged a cracked tooth on top wearing the most colorful, jeweled crown I could find. It's a fun visual that makes me laugh about a mildly traumatic memory.
I might be alone here, but in some ways the time we've spent with quarantine and COVID seem like a weird, hazy dream; these prints capture memories of that time and cement them into reality. I guess you could call them an abstract time capsule! Even though the prints are physical pieces of art, I will include the digital aspect of the project, too—I'll be utilizing the projector in Main Street Gallery to share process videos and animated work.
Here's a taste of the art you can expect to see at the event: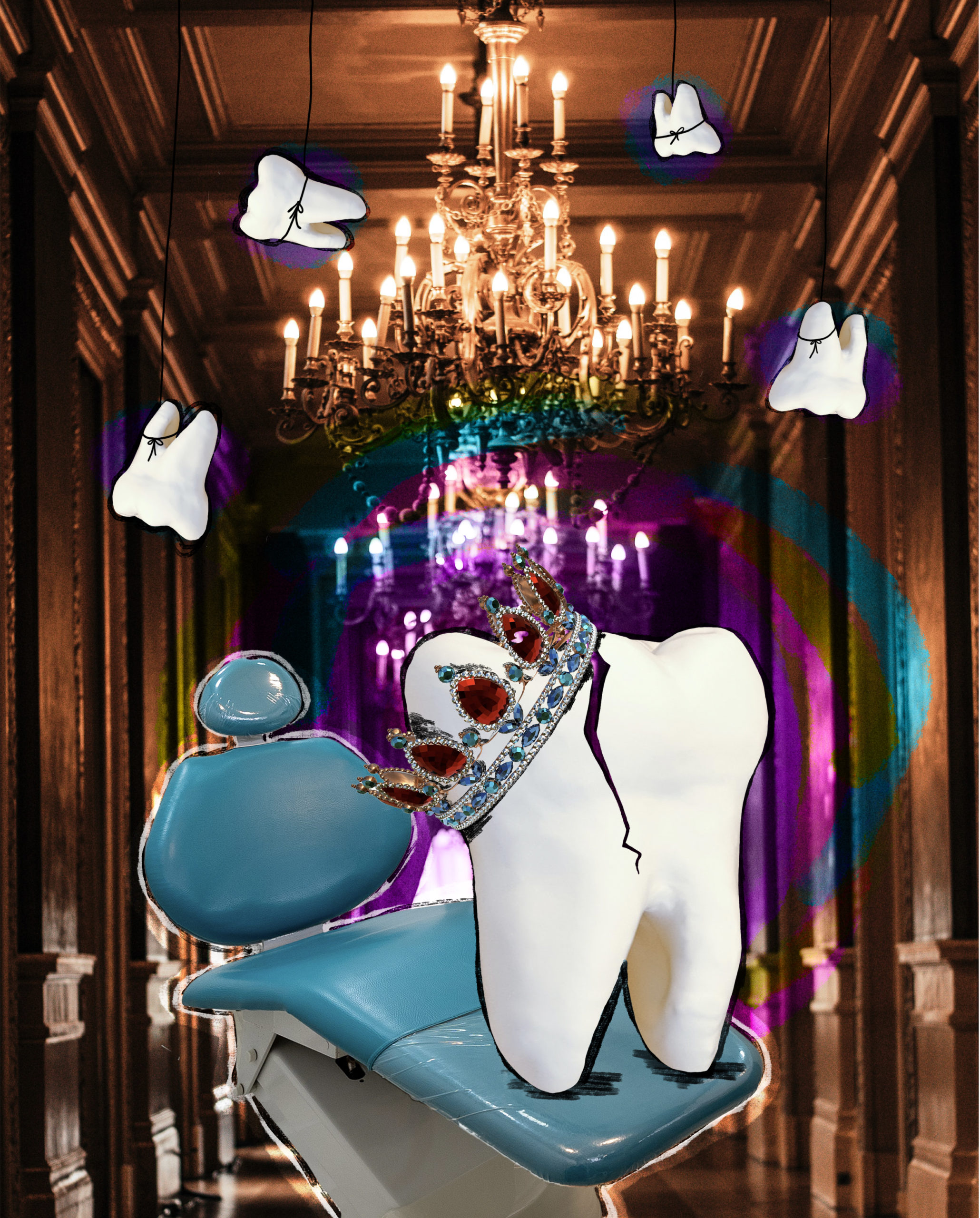 For the safety of attendees:
Even though the nature of the event is "come-and-go as you please", the event coordinators encourage attendees to wear masks and social distance, especially for those unvaccinated. The venue will also have sanitizing stations on-site.
Don't forget to RSVP; we'll see you there!