Did you know Center 615 has a tenant that has been here since the very beginning? Cabot and Angelia Cameron with Druid Tree Service, Inc. are one of two businesses who hold the record for Center 615's longest-standing members. They staked their private office claim in 2011 before their office, at what was formerly known as Paro South Creative Suites, was move-in ready!
As the name suggests, Druid Tree Service, Inc. knows their trees! With Cabot's 40+ years of arboricultural expertise, they assist both residential and commercial property owners take care of their trees and shrubs. Services include: stump grinding, ornamental pruning, and stewardship plans, just to name a few.
In recent years—despite challenges—business for Druid Tree Service, Inc. has increased. Read on to discover bits of their tree expertise, advice for local tree care, and what tree caretakers do in their free time.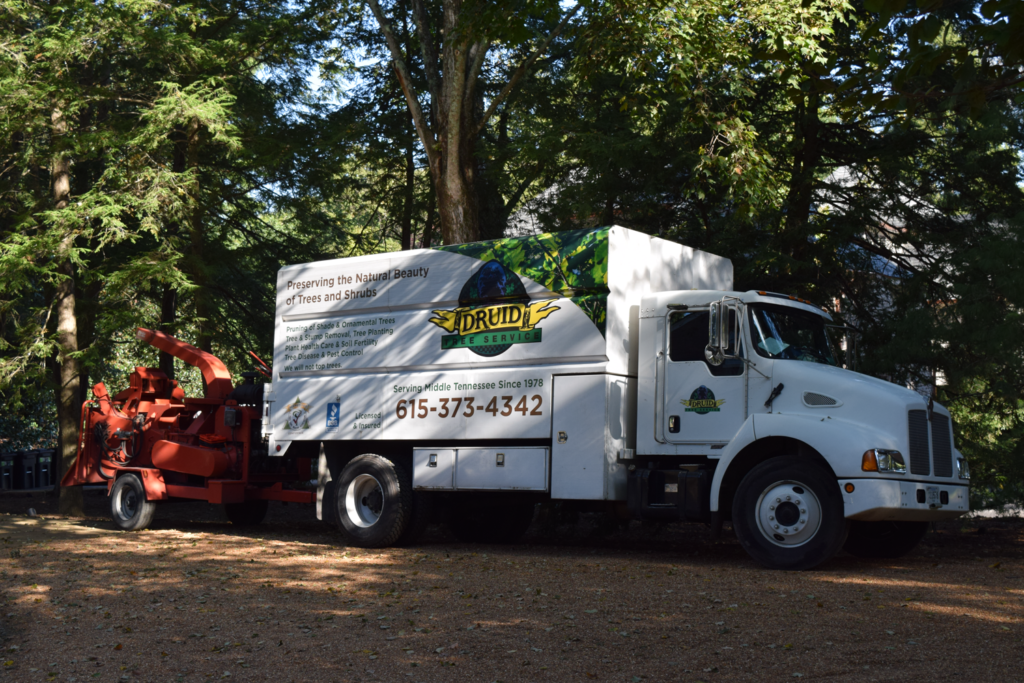 Why did you start Druid Tree Service, Inc., and what inspired the name?
In 1975 I was working in forestry and met an arborist who wanted to become a logger. He encouraged me to become an arborist and we swapped professions!
The reason we chose the name Druid Tree Service, Inc. is that my first client said I reminded him of a Druid. He gave me a book about the Druids of Old England, and I learned more about the connections that Druids had with trees. It was a perfect fit.
What is your favorite tree and why?
My favorite tree is the white oak. It's native to Tennessee and provides important habitat to a variety of insects and birds. They live to be hundreds of years old, so the benefits of a white oak are long lasting.
What is one thing Nashville's trees could use more of?
Nashville's trees could use more mulch and less compacted turf. Most trees planted in the urban and suburban environment die within the first few years of being planted, because of a difficult growing environment. Mulching and ensuring the soil isn't rock hard is a great start to a long lasting tree.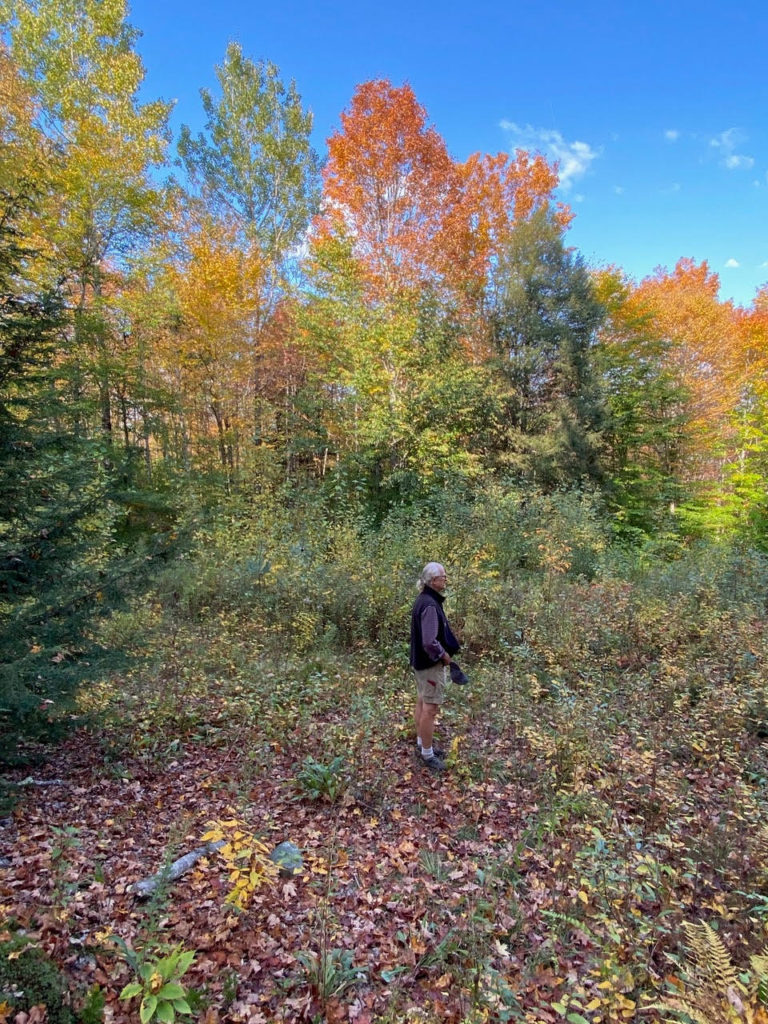 How important are trees to an urban and suburban environment?
The urban and suburban forest has many environmental benefits. These include sequestering carbon dioxide, providing oxygen and water vapor, and mitigating the negative effects of wind and dust. Trees also provide stability to the soil and therefore prevent erosion, which is key during the stormy spring season.
What is your favorite time of year, both personally and to work on trees?
My favorite time of year is spring so I can plant my garden. My favorite time of year to work on trees is whenever I have a sharp saw—so I suppose year round.
Where did you learn so much about trees, gardening, and nature?
My grandparents were farmers and my father went to Cornell Ag school. Growing up we had a big garden where I learned a lot about plants and their benefits. In college I took botany, so I learned plenty there as well. My career has also required continued education in order to receive certifications.
How did you manage to grow Druid Tree Service, Inc. during the pandemic and post-tornado?
Our business grew during the pandemic because we are an essential business. We have a lot of clients who work from home and couldn't travel during the pandemic. During their time at home, they became more involved with their landscaping and trees, and we have been able to help create a nice environment for them while they spend more time at home.
How does it make you feel knowing Druid Tree Service, Inc. is Center 615's longest-standing tenant?
We are proud to be an anchor tenant. It's been a great workspace for us throughout the years. The location, size and office layout is perfect for our needs!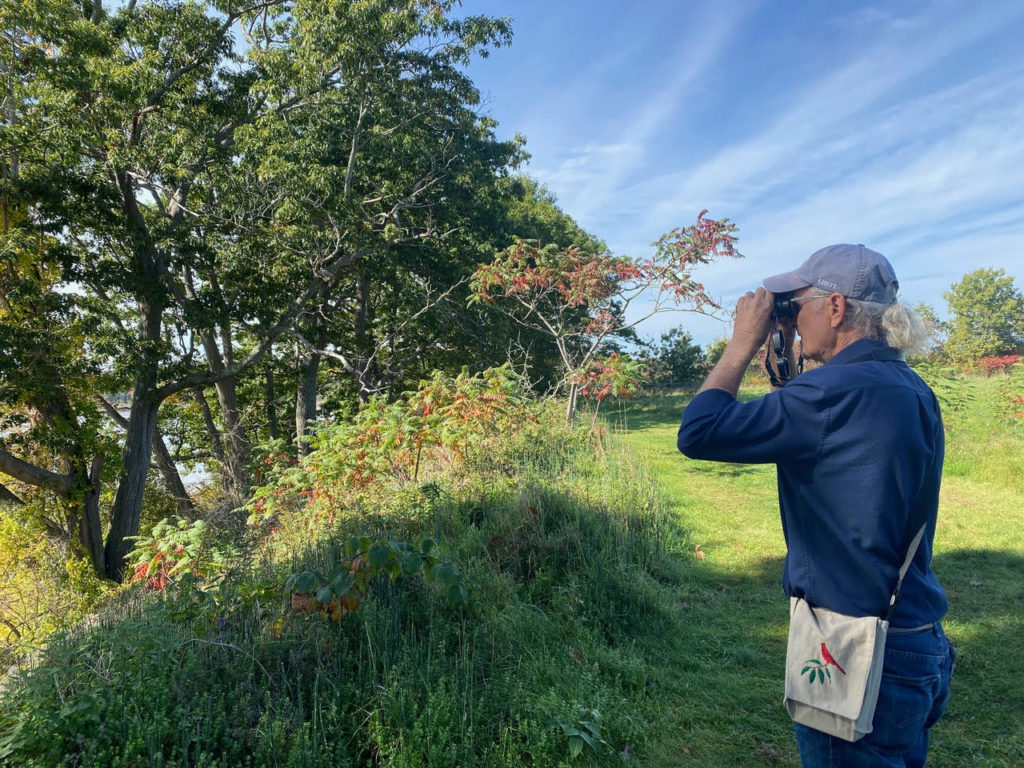 What is one fun fact about you that no one would be able to guess?
I'm an avid birder! So much so that I sometimes even dream of birds. The other night I dreamt a chickadee had 12 babies in our backyard!
What do you like to do when you're not taking care of trees and shrubs?
We love to travel to wildplaces around the world—mostly to look for different species of birds. We also like to see beaches, go hiking, and experience the local food and culture wherever we go.
Our favorite place we've traveled to was Belize. It was pretty amazing, especially because of the incredible bird diversity—but it's hard to beat the stunning beauty of New Zealand.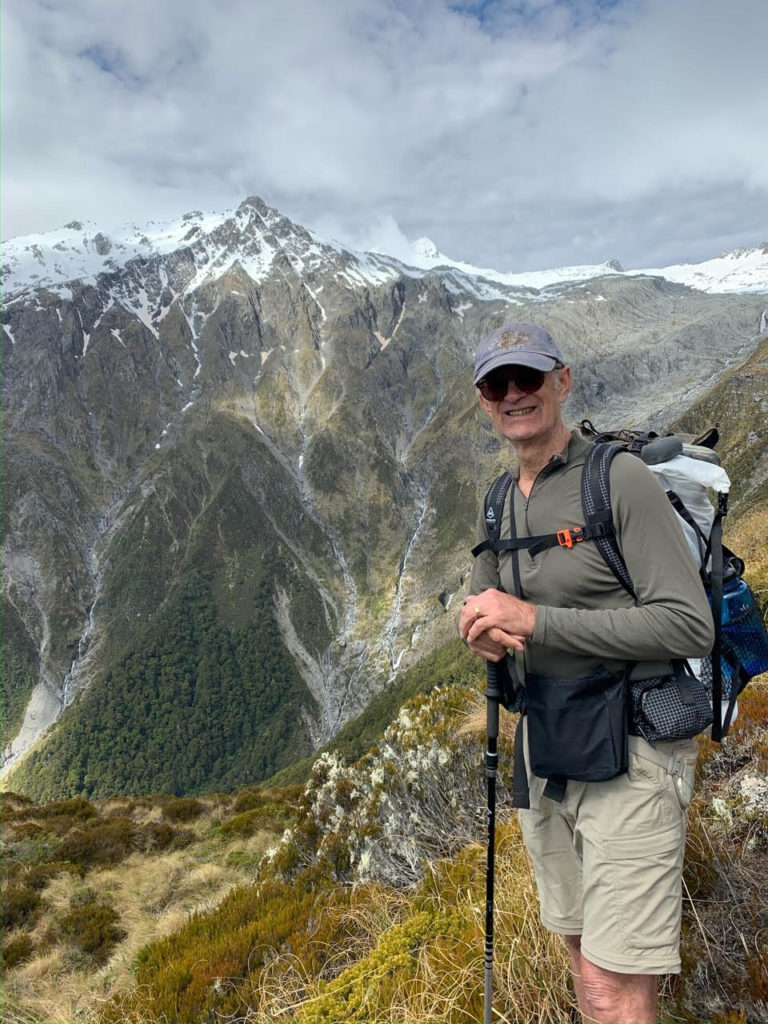 ---
Center 615 would like to thank Cabot and Angelia Cameron at Druid Tree Services, Inc. for the opportunity to spotlight them.
Interested in experiencing our diverse coworking community? Schedule your tour today!