Member Spotlight Interview with Yonatan Dotan, Affluent Co-Founder and CEO
•
What Affluent does:
Optimized and customized reporting for affiliate marketing agencies

Data aggregation and insight for affiliate marketers

Advanced publisher management for advertisers 
The set-up for Affluent's interview was different than all past spotlight chats. Instead of  meeting face-to-face, we talked over the phone in our respective quarantine facilities. Regardless of the situation, Center 615 members are members on and off campus. Sending so much love to everyone out there at this time.
Center 615: Can you explain what affiliate marketing is in your own words?
Yonatan: It's basically referral or commission marketing. When you refer somebody to buy a product or service, then you are paid a percentage of what the company got paid. For example, if you, a consumer, want to buy a camera, you might start reading blog posts about camera recommendations. If you end up buying a camera mentioned on a blog post, then the blog gets a percentage of the camera's sales.
More examples include coupons and links from Honey, Ibotta, Retail Me Not, and other Cash Back & Save apps. Or every time you buy a recommended product or service using a link featured in an article from Buzzfeed, Forbes, CNN, etc.—that's affiliate marketing.
As an affiliate marketer, if you want to promote, say, an Apple product, you use tracking links. There are literally thousands of affiliate networks to sign up with to get those tracking links. Electronics bloggers might have to log into a hundred of those networks to get information on how much money they've made, etc.
For those marketers, Affluent provides a service to easily manage that information by aggregating data and automating reports onto one dashboard, similarly to how Mint.com helps keep track of personal finances. Bloggers are bringing in revenue from all different places, but now they have the ability to clearly see where their revenue comes from.
C: How did Affluent start?
Y: Jonathan, a Co-Founder, and I were both in digital marketing as affiliate marketers before doing this, recommending products on blogs. To know how much we had earned, we would download reports and put them into an Excel spreadsheet. One tab had our monthly performance and another tab contained 1000 usernames and passwords to keep track of our login information for every affiliate network we joined. We actually called it the "Spread Beast"; it was wildly inaccurate and improbable to maintain.
Seeing our situation, we thought, "there must be other people having this issue as well," so we started Affluent.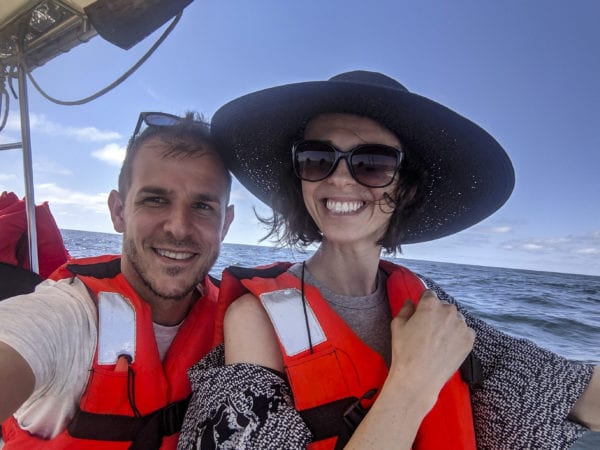 C: Why is the company name "affluent"? (Definition: prosperous, flowing freely)
Y: Emma, my wife, Co-Founder, and Head of Customer Success, came up with the name. We like it because it has the same start as affiliate, and we are a company to help people make money from affiliate marketing. The two words fit together nicely.
A little bit about Yonatan Dotan:
•
C: When did you learn all the languages you speak? (Dutch, Hebrew, English, French)
Y: I was born in Israel and moved back and forth between Israel and the States throughout my life; that's why I know English and Hebrew. My mother is Dutch and only spoke Dutch to me as a kid, so the language is very deep in my brain. Technically, my first language was dutch. My dad's family is North African French, so they all speak French. I also took French classes for 8 years and did an exchange program in High School.
C: What did you learn during the two years you were a sergeant in the Israel Defense Forces (May 2011 – May 2013) that helps you in your professional and day-to-day life now?
Y: Mental toughness and perseverance. I didn't learn skills that apply to digital marketing, but a few years of going through the hardest thing you've ever done after the hardest thing you've ever done helps you realize that you always have more to give. You can always push harder, and you can always keep going—which is a good mindset to have in the startup world.
Regarding today during the pandemic, it's a different situation, but that experience gives a lifelong sense of perspective to refer back to. "Well, if I was able to get through that, this isn't really a big deal. At the end of the day, I'm still here and breathing."
Affluent is very very lucky with our current situation. Online marketing jobs continue, so people are still receiving paychecks.
C: Do you still foster kittens? Or is that on hold because of the quarantine? (Instagram: @ittybittyrescuekitties )
Y: Actually, we got a quarantine dog. She's a German shepherd mix who insists on being a lap dog—even while we're driving.
But yes, we still foster kittens. Currently, we have 3 kittens. Emma and I started fostering kittens together 4 years ago, and we've fostered a total of 50 or 60 kittens since. In our house we have a kitten room where they stay. Kittens are much easier to foster than dogs in my opinion.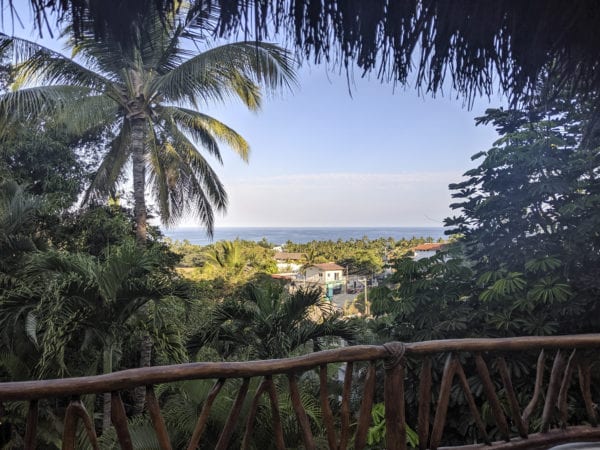 C: You and Emma went on vacation after the tornado hit, but before the Safer At Home order. Can you tell me more about that experience?
Y: It was the first time we had been on vacation since we started the company. We went to Mexico from March 12-26. At first, there were thousands of people on the beach. But as things were starting to pick up, people were panicking and leaving. On our last day, we went back to the same beach and we saw maybe 20 people.
The experience was a little jarring. We considered staying in Mexico and not coming back because Airbnb rates were super cheap for insanely beautiful places. But if things started to go sideways, we didn't want to be caught in a situation we couldn't get out of.
C: Final thoughts?
Y: We can't wait to see everybody on campus again!
---
Interested in learning more about us? Book a tour! We now offer virtual tours for you to check out our amenities safely from your home 😊