8/7, 6, and 5 Year Member Celebration 2019
Last week, August 12-16, 2019, was replete with celebrations at Center 615. Not only did we raise a glass of bubbly for reaching full capacity in all our office suites, but we also honored our members who have been with us for five or more years. Plus, we observed two staff birthdays by going out to brunch and sticking colorful striped candles in a gooey cinnamon roll and flaky chocolate croissant.
On the evening of August 15th, the 5+ Year Member Happy Hour Celebration spawned friendly conversation, casual ping-pong playing, and continual drink replenishing.
These are the following members we recognized:
Druid Tree Service · LiveSchool · Bolo Brothers · Washtopia · Parsec Solutions · Lea Johnson Attorney at Law · Mitchell Chessman · EMT Associates · GoEpps · ResaleAI · 2 the Top Web Design & Marketing · Starzyk Law PLLC · Building Co. No.7 · Sneaky Ninja · Community Mortgage· AK Investigations · YouScience
We captured a handful of moments from the 5+ Year Member Happy Hour and wish to share the memories with you!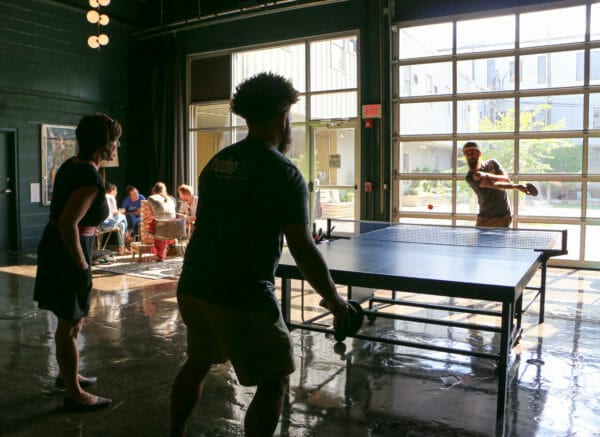 Johnathan and Kyle from Studio 615 battle it out on the ping pong table as Shandi Paro from Design 615 instigates a rivalry.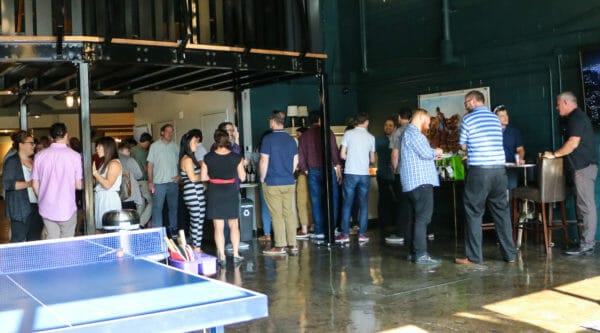 Members both new and old co-mingle while enjoying an appetizing spread catered by our talented neighbors at In Good Company.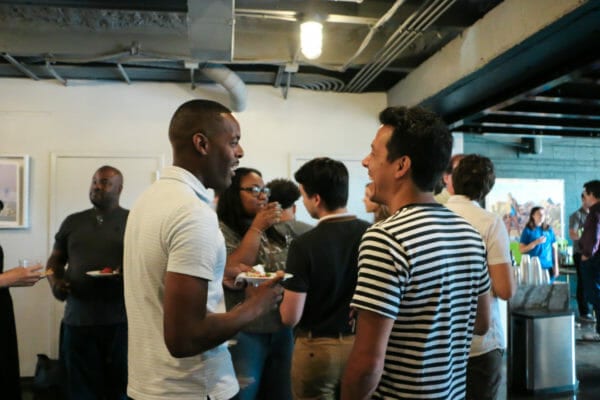 Center 615 members and their guests share laughs as they wind down from the busy work week.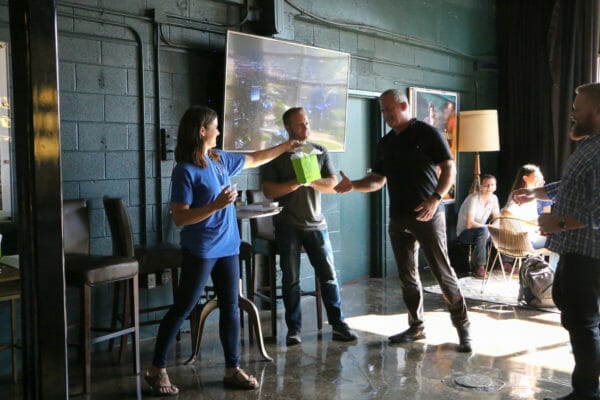 Paul Matthews from YouScience accepts the company's gift on behalf of owner Philip Hardin.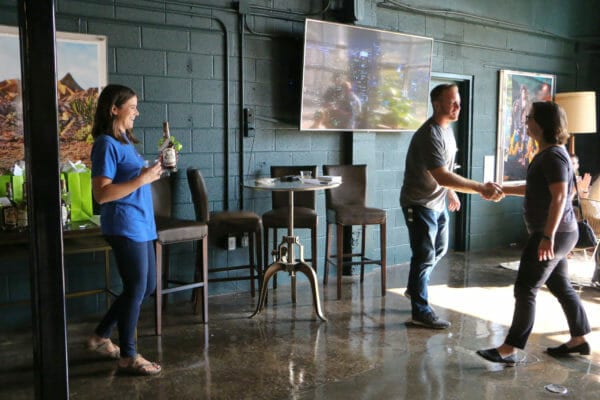 Shelley Starzyk of Starzyk Law, PLLC firmly shakes hands with C615 owner Christian Paro, awaiting her gift of Belle Meade Bourbon from Beth Heflin, Center 615 Operations and Community Lead.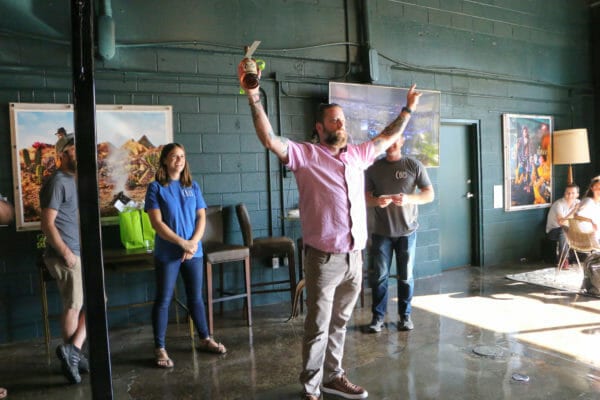 Matt Millsap from Building Co. No. 7 poses victoriously with his celebratory bottle of bourbon.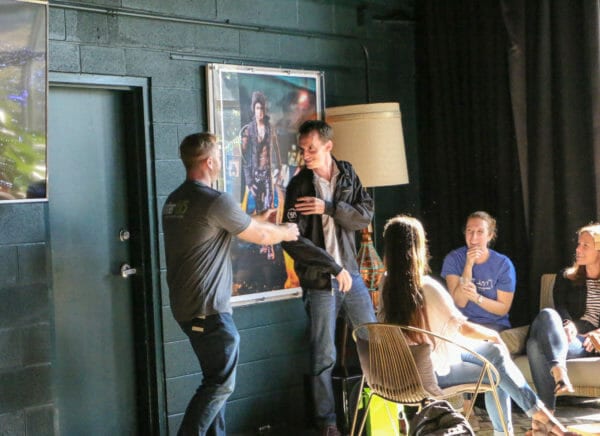 Matt Rubinstein from LiveSchool shows off his custom Members Only jacket, which he received for being a Founding Member of Center 615.
C615, being the umbrella for Center 615, Studio 615, and Main Street Gallery, would not be where it is today without the love and support of our members who bring endless light and warmth to our community of businesses, entrepreneurs, and creatives. Whether you've been a member here for 5 years or 5 days, we appreciate your contribution of time, energy, and positivity to our ever-growing campus.
Cheers to 5 more years!