Center 615 Member Spotlight
⋅
| Jon Avery and Matt Gambatese with Meg Languages
⋅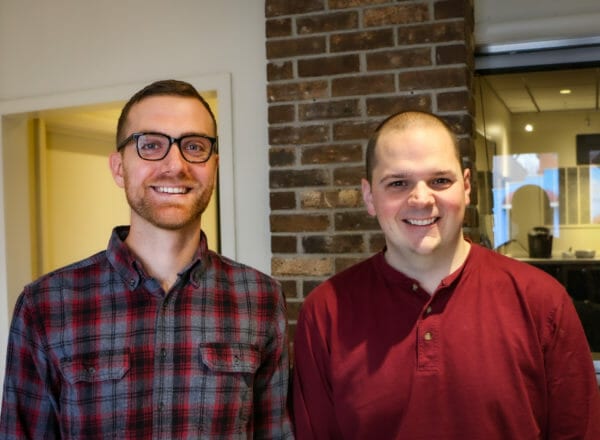 Matt Gambatese and Jon Avery are two down-to-earth, well traveled guys—always knowledgable of what the area has to offer, including newly opened restaurants, gyms, and bars. You may have seen them at our community Happy Hours and Breakfast Socials! Their affinity for knowledge and people overflows into the education work they do with My Education Group Global, or Meg Languages.
Meg uses video-conferencing technology to provide "live and interactive Chinese and Spanish lessons to schools all over the world," with teachers "based in both China and Latin America." The pioneering foreign language education company works with "more than 25,000 students every week . . . This growing number of students are forging pathways to global citizenship and making meaningful connections. We love what we do and we do it all in the name of education."*
---
_
Center 615: How did you guys discover MEG?
Matt: When I was living in China, I started playing Australian rules football. Through that team I met one of our founders Tom Shugg. We played together, developed a friendship, and kept tabs on each other's professional careers. He started the organization 8-9 years back, first as a one-to-one tutoring service, and has grown from there. When they expanded to the US market, he reached out to me and I thought it sounded like an awesome opportunity. 
Jon:  My wife and I lived in Melbourne for 3 years, then moved to Nashville in 2015. When I was looking through the online job listings, I found an education company based in Australia that was growing in the US, coincidentally in Nashville. I just knew it was going to be a natural fit for things that I am fond of and things that I am interested in growing.
C: What are your specific roles at Meg?
M: There are only 2 of us in Nashville, so a lot. I primarily grow our business and meet with schools—attending conferences to meet people in the field, setting up demonstrations for them, and visiting with principles in person when I can.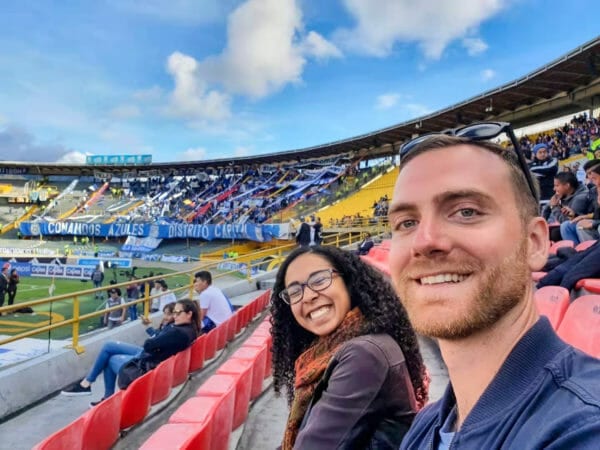 J: If you were to use a fishing analogy, Matt goes and catches, and I clean. I onboard the new clients in the new schools, making sure they understand what our program is and isn't, as well as set up the technology. After that, I liaise between our classroom teachers in the US, our Chinese teachers in China, and our Colombian teachers in South America. I schedule feedback sessions to make sure the client feels supported and to help out with technology when needed—though, by and large, making sure they're happy.
C: What benefits do you see using video calls from China or Latin America to teach kids Mandarin or Spanish versus having a teacher in the classroom?
M: We would never position ourselves as a substitute for a highly engaging, qualified teacher in the classroom with the students, who you can rely on coming back every single year and having that same energy that goes along with it. You are blessed if you are a school that has great foreign language teachers.
From my own experience learning languages, one of the things I felt was most effective was having a regular opportunity to engage and interact with a native speaker of the language. The reason why that may be, especially for kids, is that you are getting real time context as to why you are learning the language.
J: It's a privilege to have a language teacher that is naturally curious about the culture that they are representing. That zeal is contagious, but finding that person is even harder than finding a highly qualified and full-time teacher. We're bringing all that with our teachers through Meg.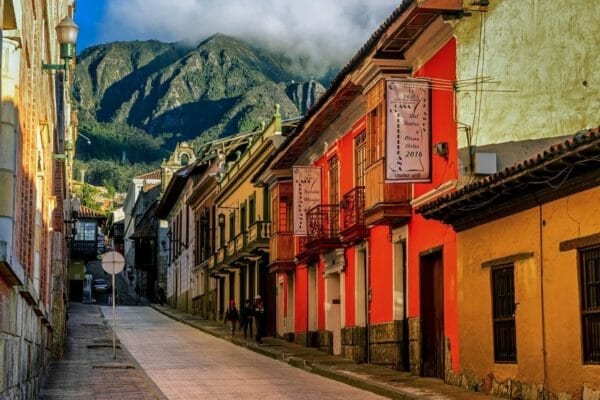 M: With the video conferences, something as simple as taking the camera and pointing it out the window to see what's in Bogatá—or what's in Beijing—on that day, that simple gesture just blows kids' minds and they get so excited about it.
In addition to that, we also have virtual field trips, or virtual excursions. We'll go into the city with a theme—such as food or music—in which case, we'll go to a food street or a musical district and take the kids with us virtually. We can do that through video calls, and do it effectively, versus a traditional foreign language program. 
C: How important is learning a culture and history tied to a language, in addition to learning the grammar and pronunciation of that language?
J: It's 1 for 1.
M: I can speak for my own experience in China; if I just learned Mandarin and tried to go in with just the knowledge of the language and fully communicate with them, it would have been impossible. Our cultures are so different, and there are so many nuances that you need to pick up, understand, appreciate, and respect. You absolutely need to learn and be comfortable with both.
J: It's a stool. You need the language, culture, and history.
Global citizens need global perspectives.
M: Our classes generally are 25 minutes of live instruction, and then up to 45 minutes of a follow-on activity, like worksheets, flashcards, or pronunciation videos—which might include compare and contrast culture learning, like learning about the Chinese New Year. 
The live instruction will have a language component, a culture component, and an activity to get the kids standing up and practicing with one another or with our teacher. 
In our Spanish classes they'll learn some salsa steps, and in our Chinese classes they might do some Tai Chi movements. So all our classes will have a cultural learning component.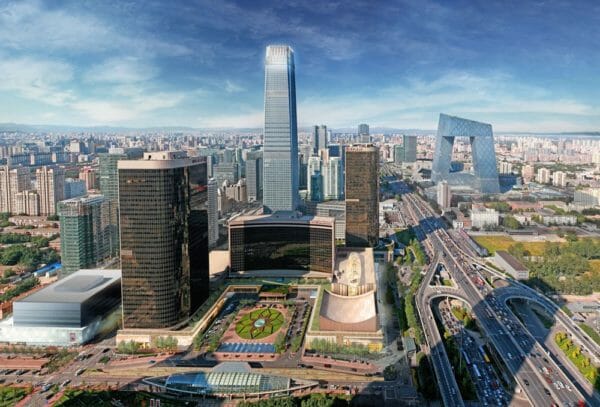 C: Matt, you lived in China for a minute, can you tell me more about your experience?
M: I lived there for about five years. In college, the school I went to had a sister campus in Europe—which most people in the program would go to, but it was expensive.
Then, when I had to sign up for classes, I was going to take Spanish for my foreign language. But all the foreign language classes were full except for Russian and Chinese. So, I signed up for Chinese. I thought, if I don't like it, I'll drop and force add into a Spanish class.
In the first week of Chinese, I loved it. Something about it just made sense to me.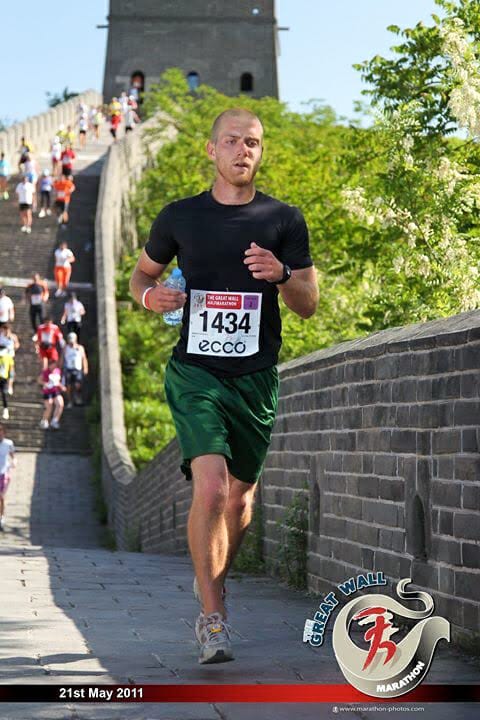 A finance professor sat in on the class behind me, and he said, "Listen, our school is throwing money at these China programs right now. If you're interested in this, get in there." So I signed up and got a scholarship. Long story short: went there, absolutely loved it, so different and cool, and saw how with my language skills, I could actually communicate with people.
I graduated in December of 2008, which was the worst time to graduate from college and look for a job. And I had just seen people in China who were teaching English and making a pretty good living. I saw that as an opportunity to move there and wait for things to improve in the states.
One thing just kept leading one to another, where every few months I kept asking myself, "Am I still having fun here? Am I still seeing something that is unique, inspiring, and cool, that makes me feel like I made the right choice?" The answer kept being "yes." And it wasn't until after about 5 years that I finally decided I had gotten what I needed to out of that experience and that it was time to come back to the US.
C: Jon, can you tell me about your stint in Australia? 
J: I'll pack it in a little bit. Both my wife and I were working in D.C. I was an economist and she was working for a not-for-profit management company. Her office said, "Hey, our location in Sydney needs people. Would you like to move to Australia?" So we went abroad together. We moved from D.C. in Summer to Melbourne in Winter, which is one of those big mind twists. 
I love Melbourne, it's amazing. When I was there, I did a few different roles, but I made the best friends and had the best experience. Melbourne lives up to the hype. It's like the most livable city.
Reflecting on work culture there—being something that I was attracted to—people shoot you straight when you're working for a company of Australians. It's a very amenable, friendly environment of mateship.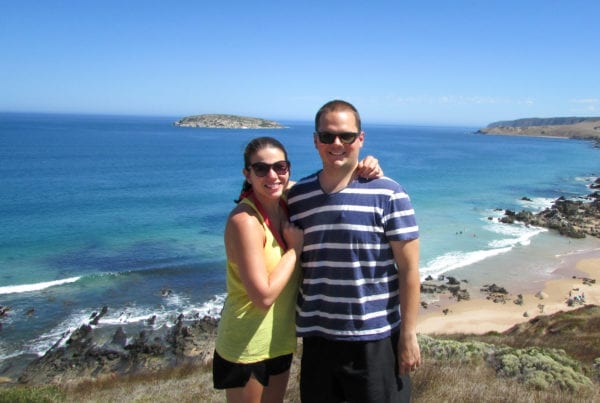 C: Meg works with a lot of schools in Australia. How have the brushfires affected you?
M: It hasn't really affected what we do. Melbourne has seen the effects; I've seen pictures where it looks like a huge dust cloud has settled on top of the city. Fortunately, nobody in our company has been anywhere they needed to evacuate.
As an international organization, internally and externally, there's this culture of caring. When we hear reports about the fires, we reach out to friends and colleagues. Same thing with the coronavirus in China; we reach out to teachers.
J: One of our classroom teachers here in the states actually reached out when one of our teachers in China called in sick, asking if everything was ok.
M: If anything, the coronavirus affects us more because the government extended the Chinese New Year holiday because of the virus. So, our schools didn't have classes on days where they originally would have.
C: Since Meg is international, why did you choose to work out of Nashville?
M: Basically, it's because my wife and I decided to move here after we I got married. When the opportunity to join Meg came up, I was very sure that was what I wanted to do. Plus, it gave us the ability to pick where we wanted to locate ourselves.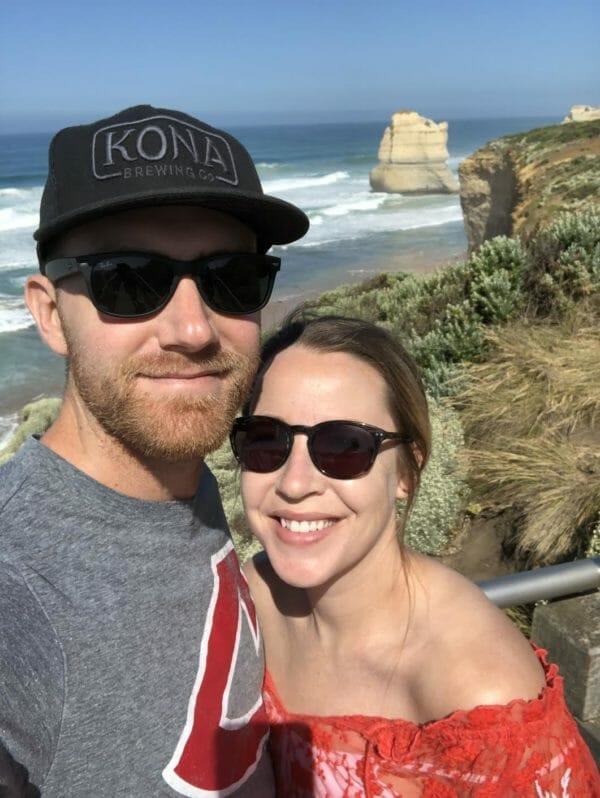 That being said, we are doing our best now to be a more local organization and get more schools here involved. For example, the other day we were at Warner Arts Magnet School showing them our Spanish program.
C: How did you discover Center 615?
M: Google search. I think 3 or 4 East Nashville coworking results came up. I set up viewings at all the places, and after viewing them, I felt most comfortable at Center 615.
J: It's obvious that there's a connection with East Nashville and Greater Nashville through what Christian does, and all the different work here in the campus. Also, across the way near Five Points.
This is local, and when other coworking spaces are having such trouble because they're so international, too far spread, and have leadership issues…this is doing very well. This feels like a good spot for us. And scalable, too. We can always go up and we can go down. It's very nice to have that option.
C: What's your favorite part about being at Center 615?
Both: Ginger shots!
J: I would say, the very simple and relatively low-cost niceties. Things like the ginger shots; it's so small, but it's so nice. And the quality of the choice in coffee and tea.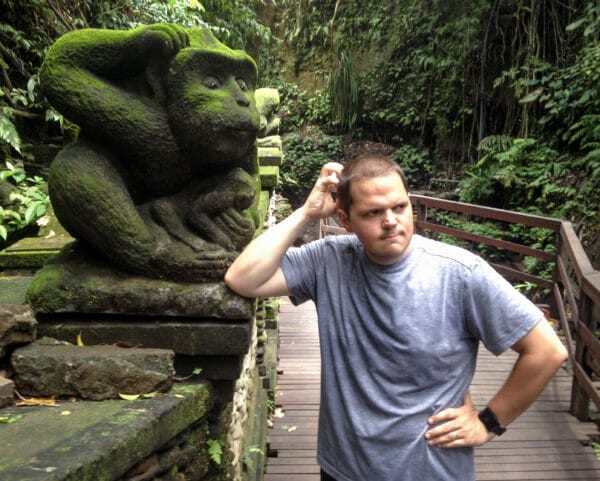 Our neighbors! We love our neighbors Amhad and our friends at the PrEP Clinic!
M: For me, it's the space in general. I am always on the phone, and I'm the person who needs to wander sometimes and hide other times.
A close second would be the people. They're just generally friendly and helpful.
C: Any last comments?
J: Learning more and more about what our peers on campus do is great. This, sharing our story to our neighbors, is going to be really helpful. There are lots of opportunities for us to help each other out. That's the fundamental purpose of coworking spaces, and Center 615 specifically. 
M: Along those lines, my final comment would be that any kind of unique positive thing that has happened to me, 99% of the time has been because I talked with somebody that I didn't know before. Through talking, we learned a unique insider connection on how we can help one another in whatever way.
_
---
_
Center 615 would like to thank Matt and Jon for taking the time out of their days to answer our pressing questions!
If you would like to know more about our members and our campus, schedule a tour with us!